Online Casino Business: Learn Legal Ways to Gain Profit
Online casinos are a respectable direction with high profitability. To work in the legal field, entrepreneurs need to remember the laws in specific countries. These are the nuances of licensing and advertising, and the ability to connect mirror sites and software for the security of iGaming projects.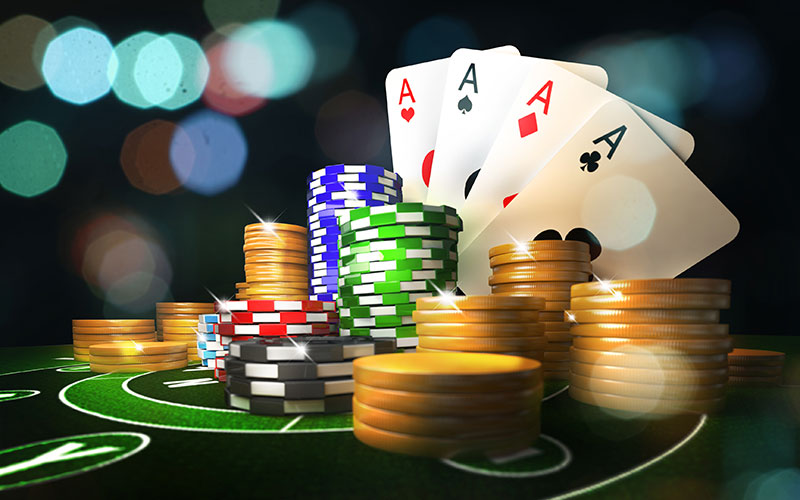 The Online Casino Market catalogue contains a beneficial offer for a quick and legal start in the sector — a turnkey casino website for sale. We provide full professional support — from technical assistance to obtaining a working permit.
Creating a turnkey internet casino is impossible without a permit.
Consider the popular jurisdictions for the legal management of a site with entertainment:
These are states or territories of EU countries that are distinguished by loyal legislation.
Benefits of running a casino in offshore zones:
legally allowed internet activity (all types): casino, betting, poker, lottery draws, bingo;
simplified procedure for registering a company (many issues can be resolved online, for example, opening a bank account or sending documents to a gambling regulator);
minimal fiscal burden: tax is 1–7% of the income that the operator receives, and there are no other fees (on real estate, on withdrawn capital) at all;
trust from gamers and B2B partners: operators with an offshore zone licence have an impeccable business reputation in the market.
In 2022, entrepreneurs can buy an online casino with permission from:
Companies with an offshore licence can legally operate in the .com domain zone, attracting solvent internet traffic from all over the world.
Many operators choose Europe as a priority region for starting and developing their enterprises.
Creating an online casino in the EU is beneficial for several reasons:
The huge popularity of gambling entertainment. Traditionally, the greatest demand is observed in the segment of betting, casino games and poker.
High welfare of EU citizens. Residents earn more and, as a result, spend lots of money on gambling sites.
Legal status. Gaming is allowed in most EU jurisdictions: you can easily choose a country with the best acceptable business conditions.
Most often, operators launch iGaming start-ups in:
Each of these countries has its advantages. Sweden, for example, is home to the players with the highest customer lifetime values. Latvian and Lithuanian legislation is very favourable to casino operators: it takes 2–3 weeks to register a company and launch a lucrative project.
Residents of Germany, France, and Switzerland receive 2.5 times more income compared to the rest of Europe. Logically, the local population spends much more on gambling.
Entrepreneurs who do not know how to open an online casino legally should pay attention to Ukraine. In 2021, online gambling was legalised here, providing transparent rules for all operators.
The following things are available for business people:
poker, cards and other board games;
slot machines, including VR solutions;
lottery draws and bingo;
online betting.
At the end of 2020, the first digital casino appeared in Belarus, a young but promising market with a quick return on investment. The authorities of Uzbekistan and Kyrgyzstan are planning to legalise online games soon, while in Russia only land-based casinos have permits to operate.
The Philippines is considered the Mecca of online casinos in the region: the local regulator PAGCOR issues 100+ gambling permits per year. Local sites accept bets from residents of the Philippines themselves and neighbouring countries, which include Japan, Malaysia, Vietnam, and China.
The active work of iGaming projects licensed by PAGCOR is causing some tension in the region, especially between the Philippines and China. The fact is that gambling is prohibited in the Celestial Empire, but Chinese players are happy to bet money in foreign online casinos.
Nevertheless, Southeast Asia is a promising region for launching the best turnkey online business, especially in the live entertainment segment.
The development of gambling sites in Asia is impossible without the integration of such popular entertainment:
live games with real dealers;
slot machines with anime elements;
cards with built-in RNG;
instant lotteries with accumulative prize funds.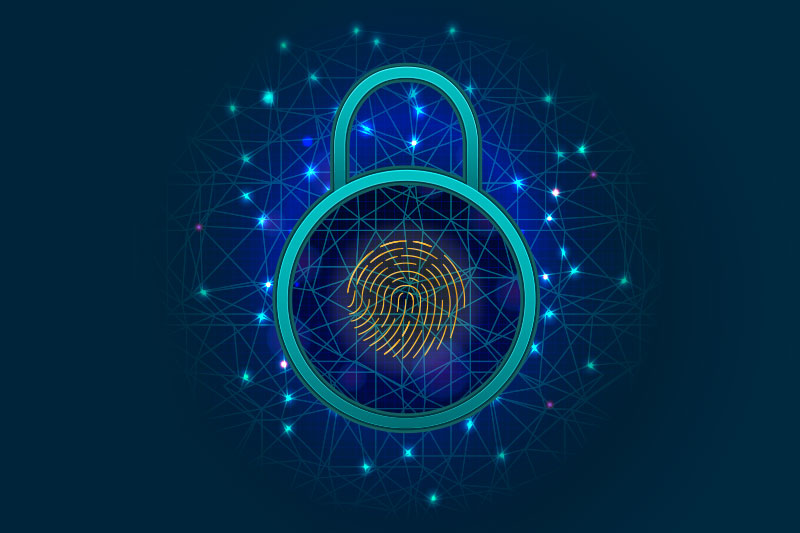 Entrepreneurs can order a turnkey online casino with a built-in protection service or integrate the software into an already functioning iGaming project.
Security products minimise the financial and regulatory risks for the operator, ensuring transparent and legal activities.
The main features of the software are:
Site perimeter protection

A set of measures to prevent:

hacker and DDoS attacks;
system failures in the operation of equipment;
introduction of phishing programs and spyware;
code obfuscation by sided organisations.

These online casino software solutions protect the gambling platform from unauthorised interference by third parties.

The personal data of users and the operator is stored in a virtual cloud with limited access using encryption keys

Risk management of payments

Built-in anti-fraud services analyse each transaction within an online casino for checking:

correct filling of payment details;
compliance with KYC/AML policies;
the risk of returning or blocking the transfer;
relationships with punters who play from countries where this activity is illegal.

Competent management of operations minimises the financial risks of the entrepreneur, guaranteeing his legal work in the chosen jurisdiction

Verification of gamblers

Main tasks of authentication services:

identify casino customers on time;
reveal hidden associations between seemingly unrelated accounts;
prevent access to the site by minors and gamers from countries with prohibited gambling.

The verification technique is based on a multi-level identity confirmation. Clients enter a login and password and are also identified using biometrics, fingerprints or a unique QR code
Connecting the software takes a minimum of time thanks to seamless API integration technology. The security system qualitatively complements a turnkey casino business and other iGaming solutions, minimising the entrepreneur's operational risks.
A mirror is several sites with the same entertainment content located at different addresses. Operators can create an unlimited number of them, while the main domain remains one.
To launch mirror sites, special programs are used that work with secure data transfer protocols. Most often, such portals are distinguished due to the additional prefixes www, HTTP and HTTPS in the name, as well as different domain addresses (for example, .com and .ua).
Benefits of creating a mirror site for an online establishment:
Productivity increases. The solution is suitable for large iGaming operators with an audience of several thousand regular users. The program evenly distributes the load on the IT infrastructure of the project, improving the performance of the casino. Content playback, registration and identification procedures are much faster if a turnkey online casino and other gambling projects have mirrors.
Security improvement. An administrator is insured against problems associated with the fall of hosting and technical failures in the operation of servers. Gamblers are automatically redirected to mirror sites, and the entrepreneur does not lose income while programmers restore the work of the main domain.
Cost optimisation. It is cheaper to manage a multi-regional site due to lower costs for renting hosting and cloud storage.
Successful struggle with competitors. Business people can reserve consonant names for the site, for example, "onlinegames" and "online-games". This way, other operators will not receive the actual names, and users will get to the site they need.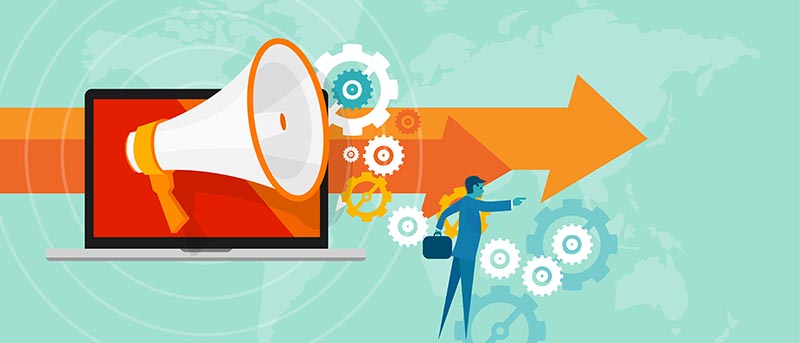 Marketing promotion of projects is associated with certain difficulties:
Many countries prohibit direct advertising both online and using external means (signs, banners).
Global social networks (Facebook, Google and others) strictly regulate promotions. To post a targeted message on their sites, operators need to obtain permission from the administration.
Nevertheless, many territories are loyal to iGaming marketing. Both the general desire of governments to bring gambling out of the shadows and the huge budget revenues that turnkey casino solutions provide are having an effect.
In 2022, iGaming advertising is allowed in Norway, Sweden, Denmark, Georgia, Greece, Macedonia, Slovenia, Montenegro, Switzerland, France, Spain, the United Kingdom and other promising countries. Local authorities have set the only restriction: activities should not be directed to minors.
Advertising with restrictions is allowed in Ukraine, Russia, Portugal, Italy, Germany, Estonia, Latvia, Finland, the USA, and Belgium. As a general rule, you cannot advertise gambling during the daytime, television and radio broadcasts. Also, the timing of marketing videos should not exceed 1–1.5 minutes.
Gambling advertising is completely banned in China and the Middle East countries with a Muslim population — Morocco, Algeria, Egypt, and the United Arab Emirates.
The Online Casino Market company offers to buy a ready-made amusement start-up with a catalogue of modern games and powerful financial aggregators.
We provide comprehensive licensing services within a turnkey casino elaboration. With us, you can open a profitable iGaming project anywhere in the world — in Europe, Asia, Australia, Africa, and America.
To improve the safety of your site and minimise regulatory risks, Online Casino Market offers to connect professional software to protect your enterprise.
In terms of launching iGaming solutions, the regions of Europe, the CIS, and Southeast Asia are considered promising. Entrepreneurs can obtain a licence in offshore zones (in Malta or the Isle of Man) in order to work legally around the world.
Installing security software solves a wide range of tasks related to user verification, portal perimeter protection, and confirmation of all transactions.
Connecting a site mirror will optimise the operator's costs for hosting rental, as well as increase the overall performance of the project's IT infrastructure.
Advertising is allowed in most emerging locations. However, marketing activities should not be directed at minors.
Order a demo version of turnkey casino software from our company and start working legally in the industry.
Check the information used to contact us carefully. It is necessary for your safety.
Fraudsters can use contacts that look like ours to scam customers. Therefore, we ask you to enter only the addresses that are indicated on our official website.
Be careful! Our team is not responsible for the activities of persons using similar contact details.
Do you have any questions?
Contact an expert