Launch Your Own Successful Project in Asia
Do not miss your chance to start a business in one of the most promising and rapidly developing regions of the world!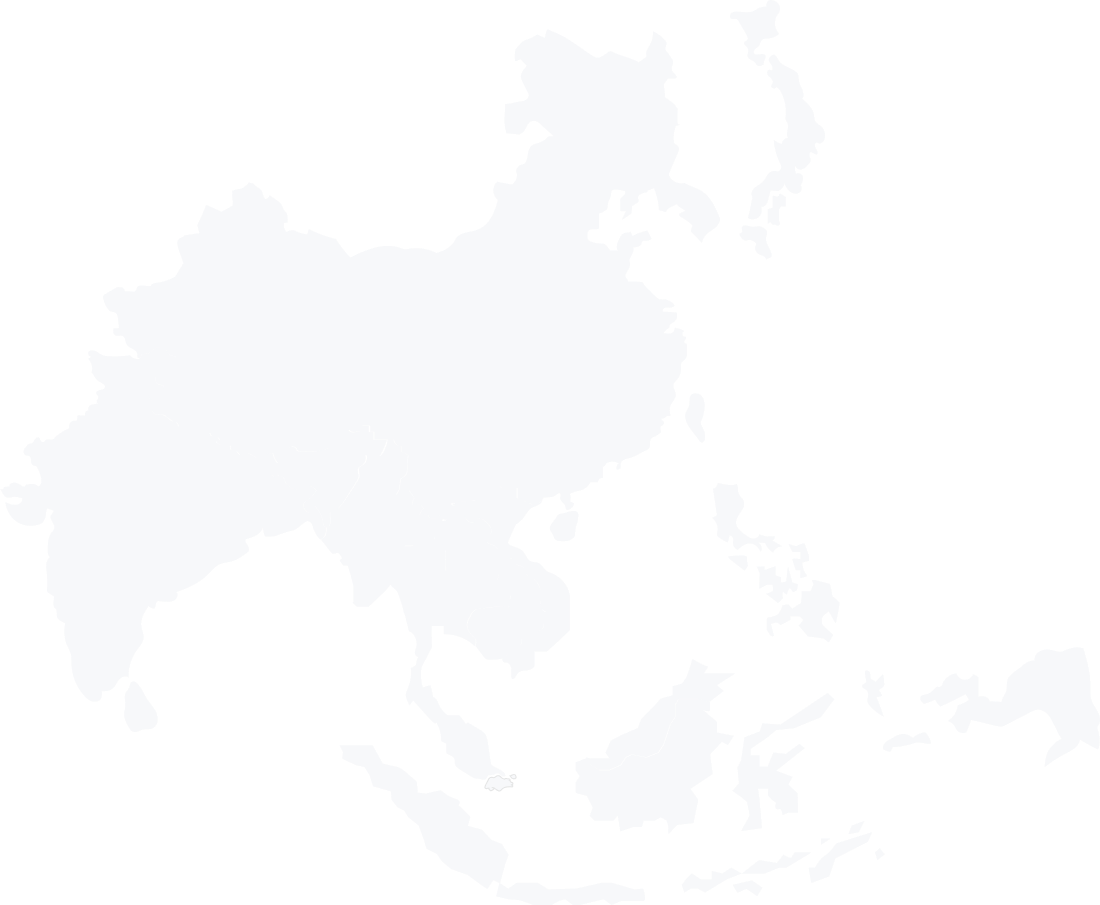 The Benefits of Working in the Asian Market
The Loyalty of the Audience
Residents of Asian countries are loyal to gambling activities. They participate in online entertainments quite often
Using Advanced Technologies
The Asian region is a world leader in the development and application of modern technologies in various industries
Solvent Potential Customers
Many people from Asian countries have high incomes. As a rule, they spend significant sums on their favourite games
National Gaming Traditions
Gambling is an important part of the local culture. Traditional entertainments attract millions of players today
The Spread of Cryptocurrency
This convenient and quick payment method will help your expand your potential audience and increase your profits
Positive Working Experience
Many projects have been implemented in the region. This experience will let you be confident in your prospects
Choose a Country to Start an iGaming Business in Asian Region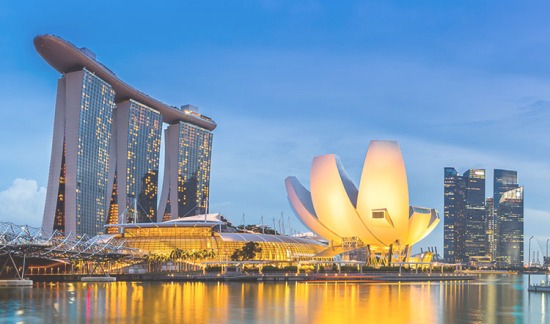 Casino in Singapore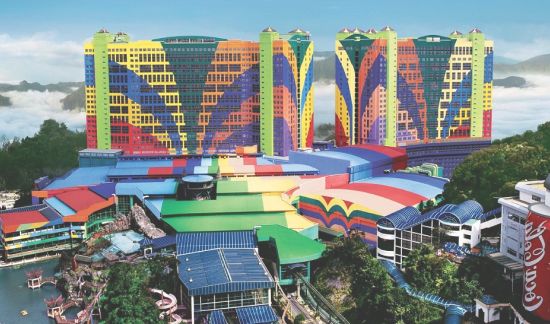 Casino in Malaysia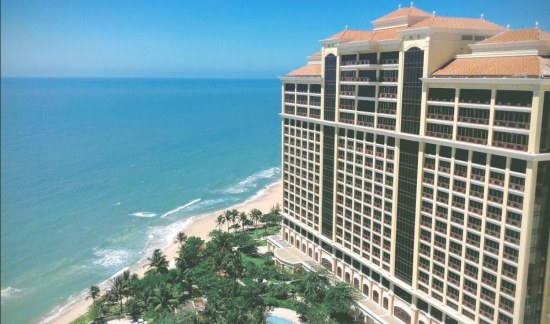 Casino in Vietnam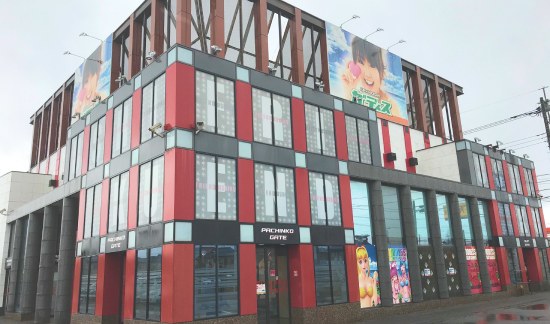 Casino in Japan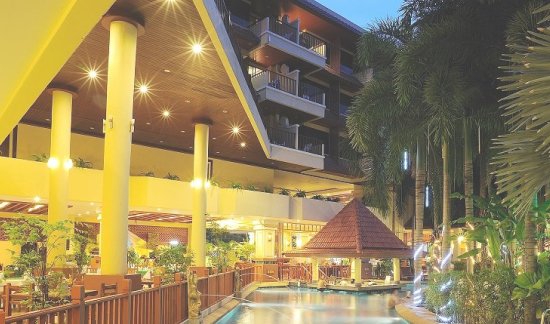 Casino in Thailand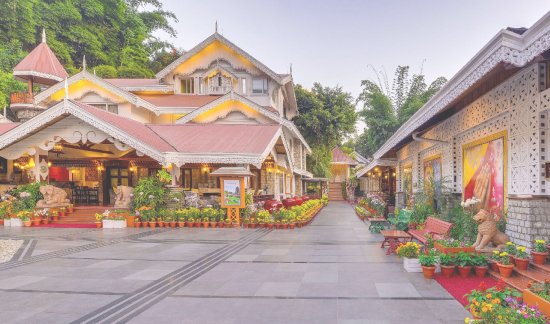 Casino in India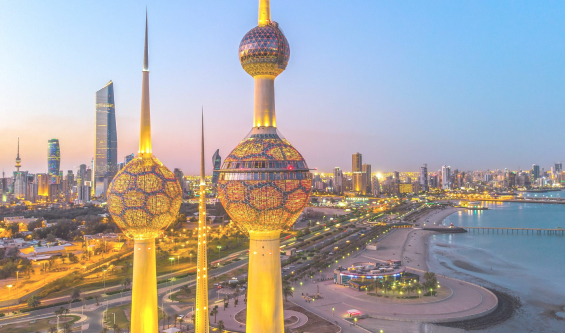 Casino in Kuwait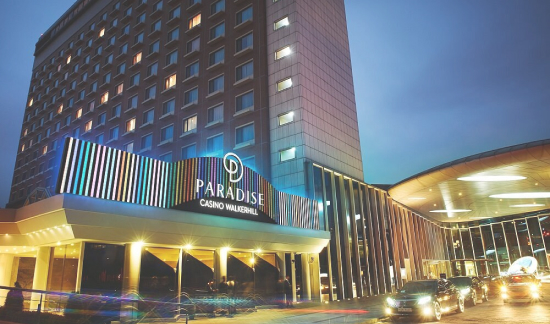 Casino in South Korea
Calculate the cost of the project
Online Casino Market will suggest the best solution for you
Starting a Gambling Business in Asia: The Peculiarities of the Legislation
Asia is an incredibly profitable and promising market for many industries. High population density and rapid economic growth help the governments to attract tourists and investors.
The representatives of the gaming area are often wondering, "Is gambling legal in Asia?" Online Casino Market experts have found the answer to this and lots of other questions regarding the development of the gambling market in Asia. Let's explore this theme in more detail.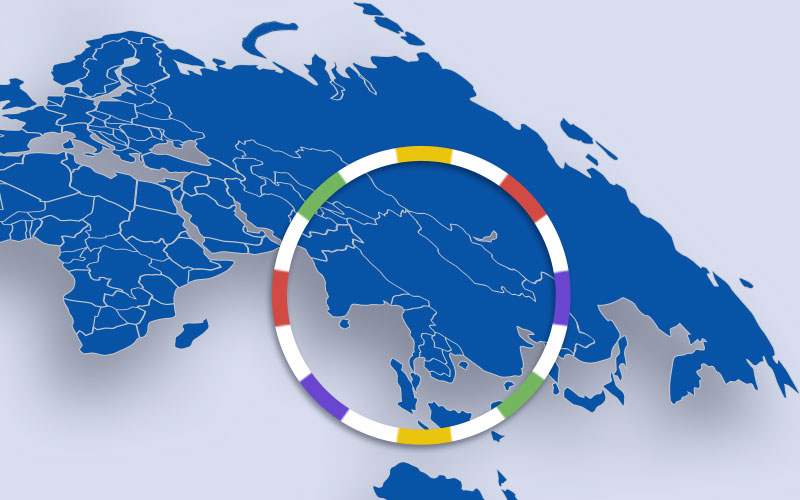 The evolving of the gambling business in Asia has lots of prospects. Most of the countries of this region are characterised by a high standard of living and a fast introduction of advanced technologies in everyday life. However, this is not a complete list of the advantages that make the gambling market in Asia amazingly promising.
Here are some benefits of the Asian market:
High solvency of the potential audience. Japan and Singapore were included in the list of the richest countries in the world. Besides, many people from the Asian region are willing to spend substantial amounts on different games of chance.
The constant growth of economic prospects. The economic stability of Asian countries continues to grow. This phenomenon is associated mainly with the development of the main industries (digital technologies, tourism, trade, etc.).
The interest of the citizens in digital technologies. The rapid pace of technological progress did not leave indifferent the average citizens of Japan, Singapore, Malaysia and other states.
Modern Asians cannot imagine their lives without smartphones, laptops and advanced entertainments based on VR and AR technologies. Undoubtedly, this feature can play into the hands of operators wishing to open gambling projects in Asia.
An extensive spread of cryptocurrencies. The use of digital currency opens up a lot of perspectives for the evolution of the gambling market in Asia. The Japanese, Singaporeans and residents of other Asian countries use Bitcoin every day. This payment method has almost replaced the usual bank cards or electronic payment systems for many people.
Specifics of national culture. Real money games are important components of the history of such states as China, Japan, Vietnam and Singapore. Some of them continue to respect ancient traditions even today, for example, the government of Japan. Gaming halls with traditional Japanese slots are very popular in many cities, for example, Tokyo, Kyoto and Osaka.
Tolerant attitude toward gambling. The cultural characteristics of many countries in the region do not prejudice the development of gambling business in Asia. As for Islamic or socialist states (such as Malaysia and Vietnam), the local governments are constantly mitigating Asian gambling laws.
Land-based gaming is accessible to almost all tourists and some citizens of these countries. However, experts predict a further improvement in the situation and an inevitable reviewing of casino laws in Asia in the coming years.
Undoubtedly, the decision to buy a casino in Asia can bring good profits to an operator. Some businessmen have enough experience and established contacts with their partners. Nevertheless, the gambling business in Asia is a fairly new direction for lots of entrepreneurs.
What should operators do in this case? There are two main ways to launch Asian gambling establishments:
The first one is in the independent search for partners, the collection and preparation of the necessary documentation, the purchase of casino software in Asia, and the performance of other tasks. This approach is quite time-consuming. In addition, it involves the investment of substantial financial resources. At the same time, this method does not guarantee absolute success. There are a huge number of potential risks if an operator tries to enter the gambling market in APAC independently. Collaboration with little-known intermediaries and unreliable suppliers can cause significant financial losses.
As for the second option, the decision to launch a turnkey casino in Asia has practically no drawbacks. On the contrary, it is characterised by a huge number of advantages.
Let us get equated with some of them:
High quality of gaming content

Time-tested companies such as Online Casino Market offer turnkey casinos in Asia development based on the requirements of the target audience.

The assortment of gaming websites includes the best casino software in Asia, for example, vivid thematic games, VR and AR entertainments

Simplified licensing process

This format of cooperation will allow you to speed up and simplify the process of obtaining an Asian casino license significantly.

In order not to violate casino laws in Asia, choose the optimal foreign jurisdiction and get to work

Reliable payment instruments

After purchasing a turnkey casino in Asia, you will receive a complete package of the necessary financial instruments.

It consists of secure payment systems, electronic wallets and cryptocurrency payment tools

Round-the-clock informational support

The team of a good intermediary company is always ready to help an operator to buy a casino in Asian countries beneficially. Managers will answer any of your questions and provide comprehensive counselling on any issue

Technical maintenance

The stability of websites depends on many technical aspects. Be confident in the smooth functioning of your gaming platform thanks to qualified technical support

High level of safety

The protection of data and financial assets will be the task of the intermediary firm. As a rule, reputable partners apply the most advanced protective tools

Extensive experience of partners

Many companies, including Online Casino Market, have extensive experience of working in the Asian market. Therefore, operators willing to launch Asian gambling websites can be sure of the success of their future projects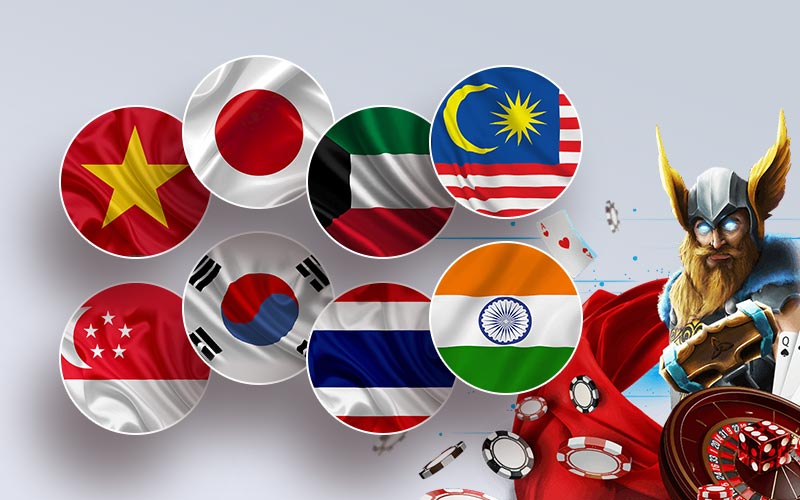 One of the main topics of interest to entrepreneurs wanting to buy casinos in Asia is the particularities of the legislation. It is worth noting that Asian gambling laws are quite diverse. Each country is characterised by its own specifics.
As already mentioned, the government of this state is quite tolerant of land-based gambling. That is why Japan is deservedly considered the best option for entrepreneurs wishing to open gambling establishments in Asia.
As for online gaming, this type of entertainment is illegal here. Nonetheless, if you want to start an online gambling business in Asia, you should think about registering your company in an offshore jurisdiction.
This method of conducting business will let you open a gambling website in Asia and make good profits. The fact is that foreign gaming projects are not blocked by the Japanese government. The same concerns the online betting business in Asia.
This Islamic country is characterised by a loyal attitude towards tourists. Several land-based tourist-oriented establishments are located here. At the same time, locals are prohibited from visiting them.
Online gambling has become an excellent alternative for a lot of players. It is forbidden to open virtual gaming projects within the state. In the meantime, the activities of international online resources are not controlled by the government. Therefore, Malaysia can also be considered a good variant for those businessmen who want to open gambling establishments in Asia.
This country attracts millions of tourists every year. As is known, tourism and gambling are interconnected very often. The state leaders have decided to take full advantage of Singapore's wide popularity among foreigners.
Two luxury casinos have appeared here. Marina Bay Sands is one of the most prestigious gaming establishments in the world. If you want to start a casino business in Asia, you should pay attention to the prospects of conducting a land-based business in Singapore. As for the online activities, they are prohibited by gambling laws in Asia 2020. Nevertheless, many operators prefer to work in the online space.
Vietnam has long ceased to be a closed socialist state. People from all over the world visit this country to enjoy magnificent views, monuments of local culture and architecture. That is why the state's leaders decided to open several impressive gaming establishments here.
Of course, they are accessible mainly for tourists and high-income Vietnamese. However, representatives of the third class use foreign gaming resources. This peculiarity attracts many operators who want to start online gambling projects in Asia.
Legal online betting in Asia exists in Thailand. It is worth noting that gamblers are allowed to bet only on horseracing. There are no casinos and gaming halls within the country.
Online gaming is especially popular here. If you are thinking about the idea of starting a casino in Asia, consider this option. Thais are big fans of real money games.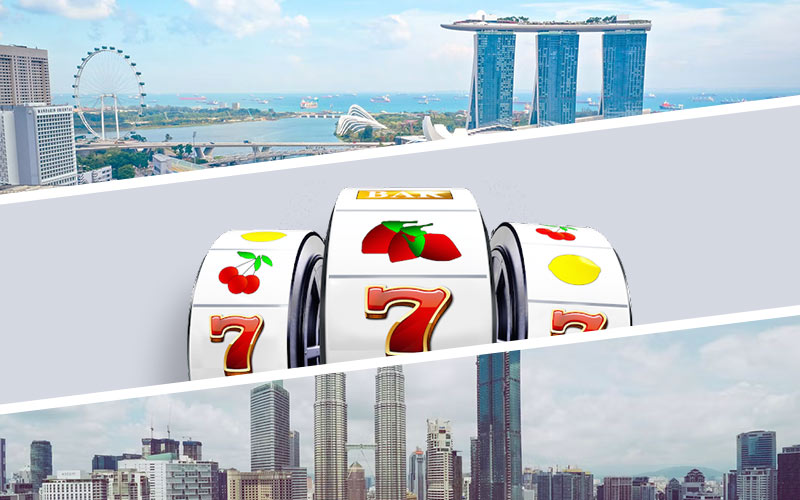 The Asian region is of interest to many operators. It is incredibly promising. The main characteristics of the Asian gambling market are as follows:
potential profitability;
gradual mitigation of gambling laws in Asia 2020;
the loyalty of the audience;
tourist attractiveness;
the popularity of innovative casino software in Asia.
If you are interested in buying casino software in Asia, you need to find a reliable intermediary company.
The Online Casino Market team is engaged in the creation of turnkey gaming projects, the development of unique gambling content, business licensing, the connection of payment systems, etc. Our experts are ready to start working on turnkey casino business projects of any complexity.
Do you have some questions about purchasing casino software in Asia or starting your own business?
Contact our manager to get answers:
Telegram: @spinwin
e-mail: manager@oc-market.com
Skype: slotsmarket
Do you have any questions?
Contact an expert
Check the information used to contact us carefully. It is necessary for your safety.
Fraudsters can use contacts that look like ours to scam customers. Therefore, we ask you to enter only the addresses that are indicated on our official website.
Be careful! Our team is not responsible for the activities of persons using similar contact details.
Get a Demo Version of a Casino
The first 10 days of work are for free!