Nsoft: Betting Software
Gambling and betting industry are provided with top-tier software by Nsoft including software for bookmaker, virtual games, sports betting and lotteries. This also includes betting platform.
Thanks to its unique approach in customer service and creativity this brand is considered one of the leading providers of innovating productions. Company has lots of partners that highly evaluate its fresh ideas about the ways of clients operations improvement.
At Online Casino Market, you can get close cooperation with the brand to ensure proficient integration of components for your platform.

The goal of provider's activity is to offer the owners of betting offices and gambling venues strong and visually attractive software for bookmakers, amazing virtual games and also assistance in developing their business.
Key facts about Nsoft:
A renowned betting software developer has been in operation since 2008, mainly driven by a strong commitment to innovation and investing in its team.
Nsoft emphasises the cultivation of partnerships and underlines these relationships are the foundation for sustainable growth.
By offering fresh ideas and solutions, the brand aims at creating a synergetic effect that transforms ordinary businesses into mutually beneficial partnerships.
The company's growth can be attributed to a combination of exceptional products, talented individuals, and vibrant company culture.
Nsoft's vision is to establish itself as one of the foremost software providers for the betting sphere worldwide by delivering innovative and profitable products while prioritising safety and entertainment value.
The brand is dedicated to caring for its employees by providing them with an optimal working environment.
Highly qualified professionals with long-term experience create technical solutions, help to solve any problem and advise the customers of the company. Betting platform with its perfect design, reliable and flexible software, the simplicity of its installation and integration, and also its 24-hour support is always ready to help its users which is really important to them.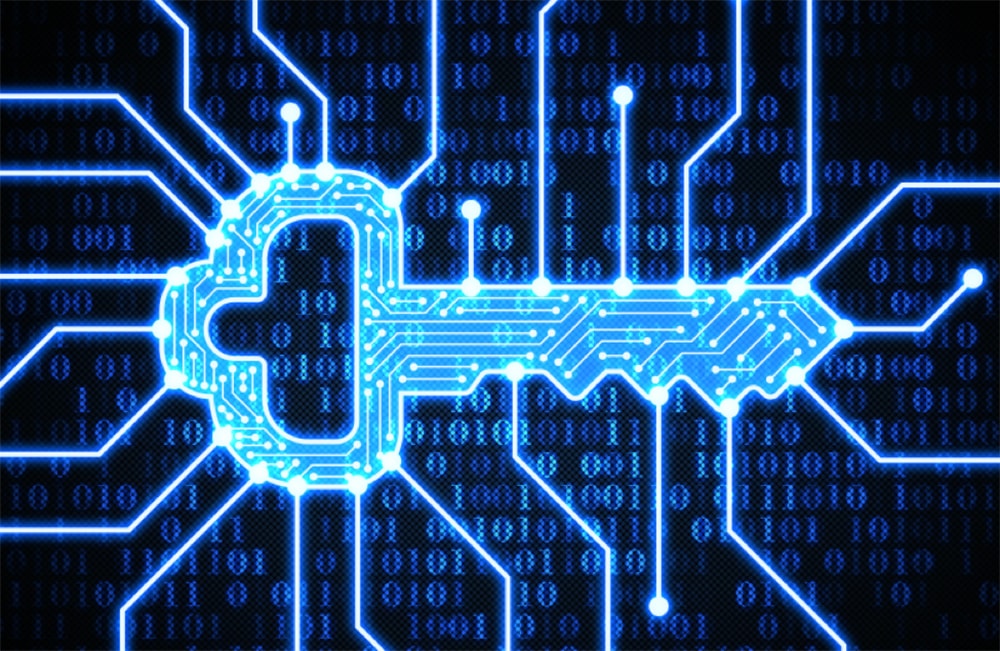 Company highly appreciates the reliability and tends to provide full safety to its customers and their personal data while they are using the software for bookmaker. All precautionary measures are taken and all the updates and events in gambling and other business are being followed all the time. Thanks to this software for bookmaker by this provider can be considered absolutely safe for user.
Betting platform SEVEN is a unique solution for main business operations management when doing and processing bets. Set of modules, apps and interfaces on the platform serve as a base for a new production offered by bookmakers. Content management and control are available on any channel of production supply – retail, mobile, and also through the terminals and Internet.
Major numbers of the solution:
over 40 live betting sports;
90 pre-match disciplines;
550 football leagues;
900,000 wagering events in real-time;
11 eSports activities;
a million pre-match betting possibilities;
more than 800 targeting regions.
Besides, betting platform SEVEN offers the base for production aggregation from exterior suppliers, cooperates with the users, processes transactions and prepares reports.
The opportunity of running a sportsbook platform can be developed in two directions:
Self-Managed Sportsbook
Managed Trading Services

Autonomy and control. Businesses have the freedom to manage the risk and make decisions based on their own team's expertise.
Customisation. The solution allows the elaboration of custom events and offers an adapted betting experience.
Advanced risk management. The software provides extensive analytics that combines automatic and manual mechanics to optimise profitability and protect the project.
Real-time coverage. Comprehensive live analytical capabilities enable accurate probability calculations, "what if" modelling, and data-driven predictions.
Multi-resolve options. Flexibility in ending matches is oriented on business decisions, whether through automatic summary, formula-based results, or manual specification.
Omnichannel availability. The adaptability to web and mobile sportsbooks grants new revenue sources and outstanding entertainment across various screen resolutions.
Easy third-party integrations. The seamless addition of extra components aligns with an existing portal for a streamlined operation.

Industry-leading odds. Access to pre-match and live betting solutions with offers from top trading service providers ensures a competitive edge for a wide range of destinations.
Fully automated service. The system is entirely integrated and requires minimal resources from the manager — just to sustain a memorable participation experience.
Extensive range of live bets. Coverage of a wide variety of disciplines comprises 900,000 real-time matches annually and 800+ unique zones.
Live wagering. Real-time updates from providers ensure up-to-date and dynamic percentages for in-play wagering until the last second of an event.
Risk management. Dedicated tools mitigate potential losses and optimise profitability.
Cash-out feature. The functionality is available as a standard mechanic and allows users to place wagers before the completion of an event.
Multichannel availability. The solution is accessible within the online, mobile, ground, and terminal channels that cater to a wide range of user preferences.
The Self-Managed Sportsbook strategy introduces autonomy, customisation, and advanced risk management tools. The Trading Services offer grants access to industry-leading odds, automated functionality, and an extensive range of live betting options. Order the integration of both strategies by Nsoft at Online Casino Market.
Betting software by Nsoft, as it was mentioned earlier, offers to its clients the set of virtual games with amazing graphics and multiple options for bets in virtual sports which ensure an unforgettable gambling experience. Among these games are following:
During the long history of a mankind, in particular, in Greece, Ancient China and Roman Empire people played the draw games. Considering this, company took a decision to invent a modern version of this classic entertainment – the draw game including random number source working in the background which were previously tested and proven. Thanks to its bright configuration and first-class structure the game Lucky Six is one of the best-known and sustainable source of income for clients that prefer betting software by Nsoft.
This is an amazing and funny game with unique user interface. Each number there offers a huge range of options for bets. 50 numbers are provided in this game, 36 of which appear during one round. Balls with the numbers come from the virtual drum and are shown in the tables from left to right. Numbers are located in 5 groups, each of them contain 10 numbers of red, blue, green, yellow and violet colors.
You can choose and bet 10 numbers maximum. There are several versions of betting, each of them differs from another and has its own chance sequence and set of rules. It is very important to follow the order of numbers in this game offered by betting software by NSoft.
If races are one of the oldest kinds of sports, virtual races suggested by this betting software could be defined as one of the most perspective directions in the modern sports betting. The graphics in this game is extremely colorful and realistic, that is why the players can feel as on a real race track, to watch races and observe the tournament results.
Players stake on one or several horses in this game. There are from 8 to 12 horses maximum on a race track. Results are defined according to the electronic random number source. Design of user's interface is original: NSoft team developed and fully animated the tracks, horses, jockeys and race track.
The admiring fans, football players and amazing matches are only a few motives to watch virtual season of football league. If you are a bit lucky making even the smallest bet you can win huge amounts in each round. 8 matches are translated at the same time, and you can stake for the whole game result or the first time result, on the quantity of goals and total score, etc. Innovations are mixed in artificial intelligence and 3D animation with extensive suggestions on the bets, and this makes it unique and extremely attractive.
Upon the basis of assessment of more than 25 000 real tennis tournaments, this game offers an exclusive level of realism and statistic vividness. You may bet once or you may make multiple bets. Approach, reliability, rate, finesse – thanks to these characteristics tennis attracted many fans around the world since the last century being one of the best-known sports which accept popular bets today.
Bookmaker software developed by the Nsoft experts can be proud of the quality of its games which is highly appreciated by its players and bookmakers all over the world.
A comprehensive and highly adaptable package by Nsoft serves as a base layer for managing core operations in the entertainment sphere. With cutting-edge technology and a modular design, it offers a range of features and functionalities to meet the diverse needs of managers.
Key aspects of Nsoft's iGaming platform:
Modular structure with customisable elements. A highly scalable and omnichannel solution provides a solid foundation for business operations. Compliance with jurisdictional regulations ensures legal acceptance in various markets. The solution is multichannel, available within ground, terminal, mobile, and online environments.
Extensive back-office. The platform presents a comprehensive suite of monitoring and managerial tools to streamline the activity. Administrative instruments guarantee centralised control of core operations. CRM marketing and device overview provides oversight of daily activities.
Seamless aggregation. The platform includes a dedicated landscape for third-party components, which allows operators to present a diverse range of entertainment. Integration possibilities with affiliate systems, business intelligence tools, and payment providers broaden the functionality greatly.
Retail analytics and fraud prevention. Nsoft's Vision AI enhances the platform's capabilities in analytical environments. KYC reports help perceive customer demographics and behaviour. Retail-specific features like heatmaps, peak hour analysis, and player activity optimisation further improve the administrative side.
Integration-friendly process. The platform is built with updates in mind. This facilitates seamless connections to existing systems and infrastructure. Flexible deployment options include on-premise, cloud, and hybrid implementations.
Nsoft's iGaming platform stands out for its adaptability, scalability, and advanced features. Such a compilation of opportunities makes it a compelling choice for operators who are looking to establish a solid and comprehensive project in the dedicated region.
World Numbers Service is one of the products applied to this type of games which provides the users with the possibility to bet based on the results of real draw lotteries held all over the world. Everything is based on the game results in a real time instead of using MFG system.
You can place several types of bets in lottery: standard, special and bonus. Bookmaker software by Nsoft offers standard bets of 2 kinds: standard ticket (when the player has to choose numbers which will be shown during the lottery, and he has to guess all of them in order to win) and system ticket (the usage rules of which depend on the type of a lottery).
Special bets can be made when:
the sum of numbers on the balls will be even-numbered or uneven;
the numbers on the balls in total will be more or less than defined limit;
there is a certain range of total amount (there are 14).
Bonus bets can be made on the same drum (there are 9 different types) or on an additional one if it's used during the lottery (also 9 different bets are provided).
Complex services on sports betting offered by Nsoft were developed to meet the growing demands of the business. Possibility to make pre-match bets on virtual sports and bets in a real time is ensured by the company's excellent platform created with the help of technologies that define this brand one of the best in gaming industry. Bookmaker business is supported by Betradar providing MTS services (Managed Trading Services). Their goal is to automate all the processes carried out by operators from online betting offices. MTS is a complete set of operational services to facilitate the daily work of operators.
Nsoft betting software can be bought or rented through Online Casino Market company that has many years of experience in gambling industry and whose professionals can also advise you on any questions.
Contact us:
Telegram: @spinwin
e-mail: manager@oc-market.com
Skype: slotsmarket
the feedback form.
Do you have any questions?
Contact an expert
Check the information used to contact us carefully. It is necessary for your safety.
Fraudsters can use contacts that look like ours to scam customers. Therefore, we ask you to enter only the addresses that are indicated on our official website.
Be careful! Our team is not responsible for the activities of persons using similar contact details.