Gambling Audience: Expectations of Player and Effective Marketing Tools
Unfortunately, some operators consider gambling marketing rather superficially. They apply the same tools to the entire potential audience. At the same time, there are several types of players with completely different gaming habits and requirements. To learn how to interact with each gamer effectively, it is necessary to study the characteristics of the behaviour of each category of players.
Consider the review of the main types of gambling audiences prepared by Online Casino Market. This information will help you choose proper marketing tools.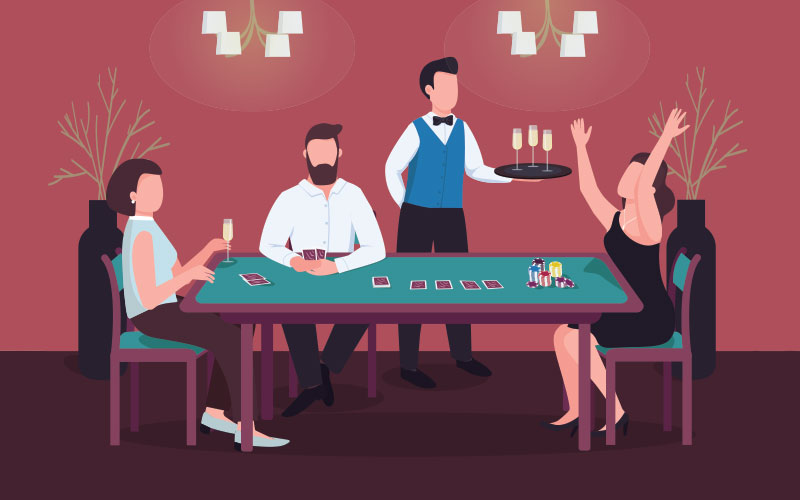 If people visiting gambling establishments are considered in general, they can be divided into two main groups: players (or gamblers) and non-players. This classification is quite clear. Gamblers are people who play casino games and spend money on this entertainment regularly.
Who are the non-players? What are the benefits they bring to casinos? As a rule, these people are indifferent to real money games. However, they like to play free (social) games on various online resources.
Non-gamblers visit casinos to accompany gamers and just have fun:
such visitors are attracted by the general atmosphere of gambling establishments;
they love to attend shows that are held in many casinos;
these people bring good profit to gambling establishments thanks to drinks and dishes ordered in a bar or restaurant.
Do not underestimate non-players. Casino owners need to provide their customers with more opportunities than only slots and card games. A wide assortment of food, drinks, interesting shows, performances by famous musicians, attractive promotions and other marketing tools will help operators attract more solvent visitors.
As for people whose main goal is to play real money games, there are several categories of such gamblers:
Low stakes players.
High stakes players.
Professional players.
Each of these groups consists of several subcategories. The main criterion that determines whether a person belongs to one type or another is his or her attitude to games of chance.
Besides, another important aspect is the sum that gamblers are willing to spend on slots and table games and the regularity of visits to land-based or virtual casinos.
Like non-players, low stakes gamers visit gambling establishments or websites to have fun. Nonetheless, they are willing to spend money on real money games in many cases. Such people make small but regular bets.
Consider the main types of low stakes players:
gamblers playing for fun (fun players);
time-on-device players.
Such users love to visit casinos to experience the unforgettable atmosphere, chat with friends, and participate in an exciting show. They play slots and card games to feel the excitement, not to win big money.
This category of players takes its budget responsibly. Fun players can allocate only a small amount of money to games of chance. They are often inspired by famous films.
For example, a picture with happy people at the poker table resembling a scene from the film may attract this group of people. That is why many casino owners place similar images in gaming halls.
As with fun gamblers, these gamers visit real or virtual casinos to:
have fun;
meet like-minded people;
satisfy the need for communication by talking to dealers, waiters and other players.
In the meantime, unlike the aforementioned category, such gamblers often hope for a big win. Though, they are not willing to spend significant amounts on gambling activities. Such users often take advantage of various promotions in offline and online casinos.
For example, a large number of time-on-device gamers register on different gaming websites to receive welcome bonuses. They make their first deposits and stop replenishing their gaming accounts.
Undoubtedly, this approach is disadvantageous for operators. They hope to get a lot of regular customers wanting to place big bets. As a result, the number of players drops dramatically after the end of the promotion.
However, it should be admitted that these kinds of promotions (welcome bonuses, free spins, first deposit bonuses, etc.) help operators spread the information about their brands and attract the attention of the general public. Therefore, such marketing tools are very useful. Do not abandon them in any case.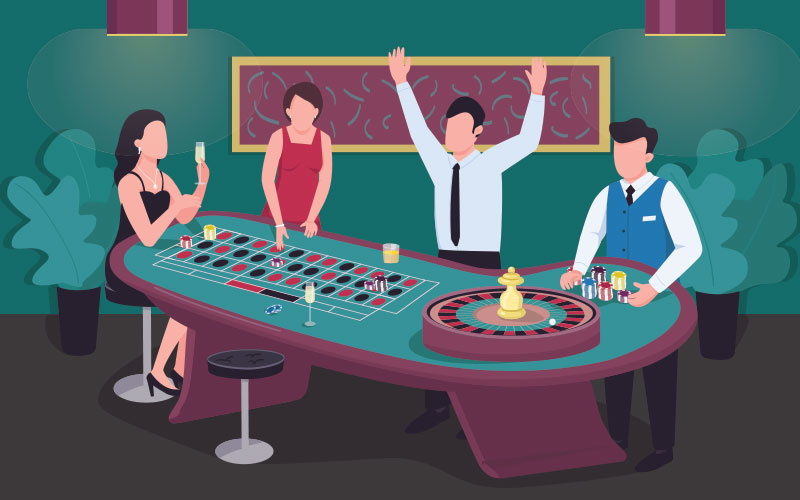 This type of gamblers includes people who are willing to spend large sums of money on gambling activities. The fact of victory is more important than the game itself in this case.
These players like to experience some kind of tension and competition. They love to feel their intellectual superiority and feel respect from the casino staff.
These preferences are expressed in the following thing:
the desire to get ahead of other players;
neglecting possible financial risks;
lots of large bets.
As a rule, these people have rather high incomes. Moreover, they have a limited amount of time. Therefore, they prefer to place large bets and even play card games (or slots) at several tables at the same time.
Players from the previous groups have set some financial limits for themselves that do not allow them to spend large sums. High stakes gamers can raise their bets during the game. It can happen both gradually or sharply. Everything depends on the situation.
As usual, high stakes gamers are engaged in serious business or occupy influential positions in large companies. They visit casinos to distract themselves from their daily work and to feel recognition and respect.
Such gamblers prefer to visit casinos on weekdays. Very often, they are family people. Such players spend weekends with their families.
It is important to note that this type of gamers is at risk of gambling addiction. Big money and the desire to win can lead to a loss of control over the process of the game.
That is why operators are recommended to introduce the following measures:
provide maximum information about the dangers of gambling addiction on their websites or in offline establishments;
set a limit on the maximum size of the bet;
some land-based casinos check the financial reputation of players (the presence of loans and credits).
Casino owners need to consider the requirements of this category of gamblers when creating the image of their companies. It is necessary to provide the most comfortable conditions that will allow each player to feel his or her uniqueness.
Many establishments offer additional services for VIP clients. This also applies to online gambling. Lots of websites offer exclusive games, increased jackpots and other opportunities for high stakes gamers.
Unlike all of the above types of gambling audiences, these gamblers do not visit casinos to meet their social needs. They play games of chance to make really big money.
Moreover, we are not talking about rare cases of receiving big winnings, but about regular practice. Professional gamers spend a lot of time learning the intricacies of various card games and the principles of slot machines.
The main preferences of professionals are as follows:
skill-based games;
clear time management;
control over emotions;
weighing the risks and potential benefits
competent financial resource management.
These players have a mathematical mindset and good analytical skills. In fact, there are quite a few professional players. For example, Liv Boeree became the champion in the most significant international poker competitions. Besides, many people have probably heard of the MIT BlackJack team.
Although professionals can win large jackpots, they are not a threat of financial loss to casino owners. On the contrary, interacting with professional gamblers can be a great way to promote a casino or an online platform. For example, Liv Boeree collaborated with a well-known company, advertising various gaming products.
This cooperation has brought good profits to the professional poker player and model. At the same time, the brand got an opportunity to attract a new, promising audience.
Interestingly, the most famous gaming zones of the world are focused on different categories of gamblers, for example:
Macau — high stakes and professional players;
Europe — different types of low stakes gamblers;
Las Vegas — mostly fun players;
Latin America — time-on-device gamers.
To offer customers only suitable products, it is necessary to take into account the requirements of each group.
Category of players

The expectations of the audience

Marketing tools

Fun players

Relaxing atmosphere;

interesting shows;

simple and fun games;

delicious food and drinks

Bright colours in interior design;

impressive shows, performances by famous musicians, dancers, etc.;

discounts and special offers in the bar and restaurant

Time-on-device gamblers

Communication with staff and players;

new acquaintances;

relaxation and fun pastime

Staff training in effective communication with clients;

cosy interior, comfortable furniture;

communication with players during card game tournaments

High stakes players

The desire to win;

a sense of competition;

respect from the staff

VIP tables or zones;

special bonuses for high stakes players;

a large percentage of RTP

Professional players

Skill-based games

big wins;

full control over the game process

Transparent conditions of the game;

the organisation of competitions for professionals;

large jackpots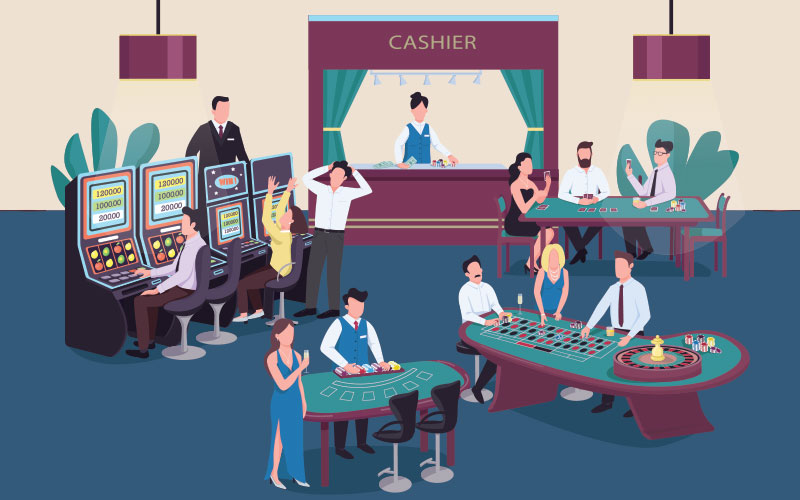 To gain the trust of a wide audience, operators need to choose the right marketing strategy. As a rule, successful establishments develop separate advertising campaigns for each target audience.
Here are some important nuances you should know:
create a comfortable atmosphere in your casino to attract fun and time-on-device players;
complex, skill-based games will definitely interest professional players;
proper communication with customers will allow you to win the trust of high stakes players and time-on-device gamers.
These are just a few general tips that can help you choose the right marketing tools. In fact, the process of selecting promotion strategies is deeper and more complicated.
Qualified specialists of the company Online Casino Market will help you attract a wide audience thanks to effective marketing techniques. Moreover, we are ready to offer turnkey casinos, interesting gaming content, security systems and many other products to our customers.
Choose the type of gambling business
Next
Choose the type of gambling business
Turnkey online casino
Start a profitable iGaming project in a few months with minimal upfront investment. The solution includes a catalogue of slots, a well-thought-out website, a payment module and other useful services.
ok
Live casino
Launch a live platform with an atmosphere of the best casinos and poker clubs. We offer exciting games with live dealers, broadcasts of HD quality, and an attractive bonus program.
ok
White Label casino
Order a casino with a licence issued in a prestigious jurisdiction. Working with the parent company will speed up the process of launching a gaming site with a portfolio of games and financial tools.
ok
Bookmaker's office
Launch a betting project with the widest event line and predictions from leading niche analysts. A huge selection of licensed software solutions for accepting pre-match bets and organising live broadcasts is available.
ok
If you want to learn more about the classification of the gambling audience, please contact our managers:
Telegram: @spinwin
e-mail: manager@oc-market.com
Skype: slotsmarket
Do you have any questions?
Contact an expert