Casino Loyalty Programs: How to Create a Successful Strategy
Promotion is significant to all the business entrepreneurs who have a purpose to drive clientele to their casinos. Still, there are some unique cases when the operators tend to ignore the opportunities of advertising.
There is one useful tool that assists entrepreneurs in making a name for their businesses. Its goal is different from what most people might assume, as it is not connected with the rise of the retention rate. The professionals of Online Casino Market are prepared to explain to you how it works.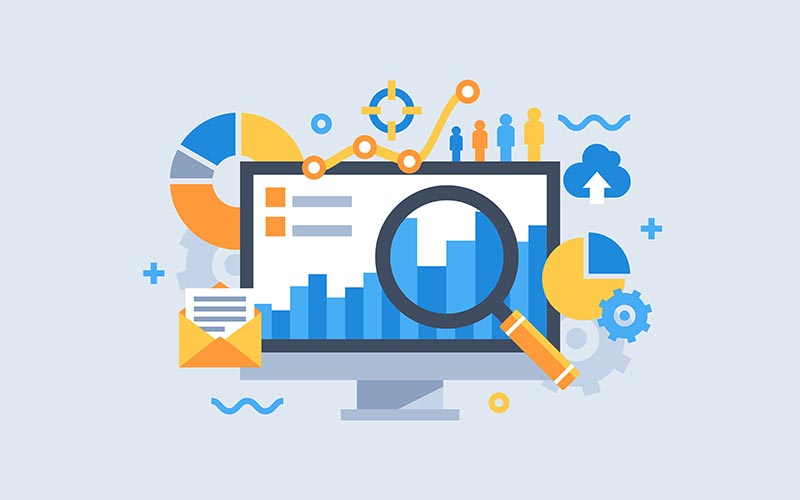 You are also welcome to order your own casino loyalty program plan from our company.
What is CRM? It stands for Customer Relationship Management, and lots of people are struggling to figure out what exactly this means. From the name, we can gather that it is related to the dynamic between the company and its customers. The main focus of it is data analysis, which is performed in order to increase the profits received from sales. It is of utmost importance to gather information about client preferences.
This also means that CRM systems and loyalty programs function side by side. Nonetheless, there are some things that the latter ones are not supposed to do:
urge the clients to remain with the company;
do giveaways;
perform organisational tasks;
grant the players compensation.
Data acquisition is the sole reason why gaming operators start loyalty programs. All the functions that were listed above usually can be implemented in other efficient ways.
With the responsibility comes a lot of difficulties, which are connected with organising and maintaining the loyalty initiative. If they are not done right, there is a risk of receiving negative feedback for the business from dissatisfied clients. This means approaching the launch of loyalty programs should be done with great research and excellent management, and the business owners should be greatly confident in their success.
In every loyalty program, the most important basis is points that the player is set to achieve. They are earned by every individual gamer as they take part in various events proposed by the casino lineup.
Before, the achievements of gamblers were counted and rewarded depending on how much money they had spent. Depending on the cash that the player has wagered on the particular gambling product, there was a certain amount of points awarded to them.
Nowadays, the modern system bases the loyalty programs on the House Edge percentage value, something that is quite difficult to comprehend for regular players. For instance, it is complicated to figure out when exactly a gamer is supposed to get points. In a way, it is subjected to the difference between various RTP values depending on a game.
The profits that are generated from the House Edge end up fully going to the operator, so in the understanding of regular players, that could mean that no money is left for the loyalty program. As we delve into this issue, there is something else to understand, which is the value of the player.
For instance, there are 3 examples of gamers, and each of them spends 2 hours engaging in a particular activity:
Gambling Activity

Slots

Roulette

BlackJack

Average RTP, %

94

97.3

99.4

Average Bet/Spin, $

1

50

100

Bets/Spins per Hour

900

80

90

Total Wagering Amount, $

1,800

4,000

18,000

Gross Gaming Revenue, $

108

108

108

Game Tax, %

20

Game Tax, $

21.60

21.60

21.60

Net Gaming Revenue, $

86.40

86.40

86.40
From what we can see here, the BlackJack gambler places a more extensive bet on the outcome, compared to the one that prefers engaging with slots. However, they all share the same number of generated profits. It means that the key factor here is an RTP, which varies depending on the game.
The next table will show how the added loyalty incentives given to every player can influence them. For instance, the following example details the compensation that they will be able to get for food and drinks:
Gambling Activity

Slots

Roulette

BlackJack

Loyalty amount, %

5

5

5

Value of loyalty points, $

5.40

5.40

5.40

Free drinks

5

15

10

Free food

5

10

20

Compensation

–

Gaming result

71

54

31
The main reason for these differences depends on certain peculiarities of neuromarketing. Consider the following:
Slots are more attractive to those who prefer to spend time on devices. They have an opportunity to enjoy their food and drinks and gamble in the background.
Roulettes are preferred by more emotional people. They go to the casino establishments to get some fun out of it. Since such gamblers normally spend their time around the roulette table, there will be more demand for drinks than food among them.
BlackJack is beloved by professionals and those who like to risk it all. Those people are confident in their actions, that is why an RTP is higher. Usually, they can order expensive drinks and snacks, although they will try not to get intoxicated because it will make them lose control. Those behaviours displayed by players are directly influencing their general value.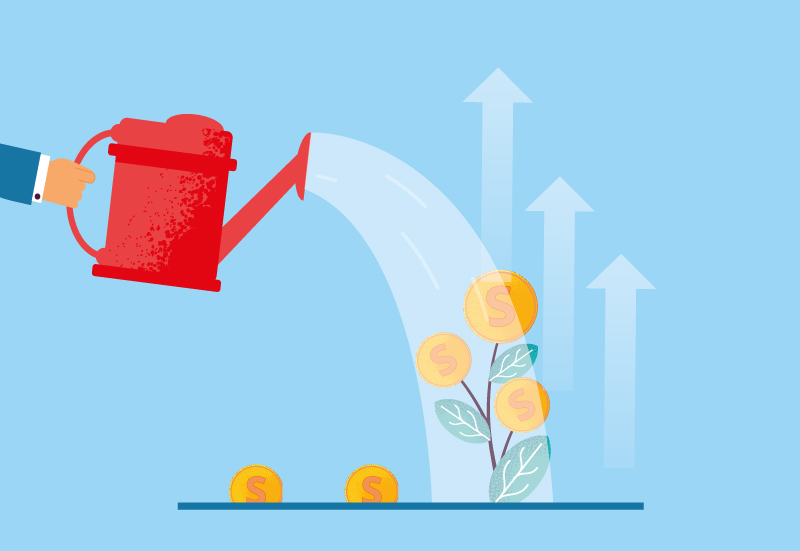 Through the years, the gaming industry has experienced some serious changes. These days, it is common knowledge that even if you get a winning spin in a slot game, it will not make you a victor. Formerly, when someone inputs a coin, regardless of the outcome, it would return to them. However, in the modern industry, a lot of slots give an opportunity to earn less than you wagered on.
This means that a gambling session of 2 hours with an RTP of 92% will give the player who has bet $1 on average a chance to win or lose from $1 to $150.
We can count the number of loyalty-based points that can be awarded to this customer, as well as determine whether it would be satisfactory enough for them:
overall time spent on playing: 120 minutes, 5 seconds per spin;
the total amount of money wagered: $1 per 1,440 games is $1,440;
House Edge: 8% is $115,20;
the percentage of loyalty points: 5% is $5,76.
This means that if in the 2 hours of playing the gambler will lose $150, they will not be satisfied at all with the $5,76 provided in a form of loyalty points. This brings us to an important conclusion that it is not useful to only give the player points in the program. Something else should be provided as well. The next section will detail some improvements that could be made to the program.
Every program should have a few tiers that will differ by a reward given to the player. They depend on how much profit a particular gambler brings to a casino. Some businesses provide hundreds of tier levels. However, it can be confusing to the gamblers.
Here, you can get some tips on a good amount of tiers:
Figure out the point value. Normally, 1 point is equal to 1 cent of the local money.
Set the percentage of returning cash. Usually, it would be from 3% to 10% of the gaming revenue, also taking into account how much the player contributes.
Choose the way to give the incentive to the player. Usually, casinos provide it in points, which can eventually transform into some perks, such as snacks and drinks.
Create tier groups. Come up with about 4–5 levels and create rules for them. If the casino is full of players who gamble on a low budget, expand the levels to give visibility to those who place such wagers.
Determine a budget that will be spent on perks. It is also important to put aside extra money which you can use to reward the higher-tier players.
If your conversion is 1 point per cent, it means that the player who will amass 10,000 points and 4% of loyalty will bring the casino a GGR of 2,500 USD. This can become a start of the following program:
| | | |
| --- | --- | --- |
| Level | Points | Revenue, $ |
| Tier 1 | 0 | 0 |
| Tier 2 | 10,000 | 2,500 |
| Tier 3 | 50,000 | 12,500 |
| Tier 4 | 250,000 | 62,500 |
After you manage to figure out the tier categories, the next step would be deciding an appropriate amount of bonuses that can be given so that the players will not become frustrated or bored. One example is giving a 4% to the players of the lowest tier. The second-lowest level could receive an extra 3%, and so on.
The higher the category is, the more incentives the player will receive:
| | | | | |
| --- | --- | --- | --- | --- |
| Level | Points | Revenue, $ | Perks, % | Total, % |
| Tier 1 | 0 | 0 | 0 | 4 |
| Tier 2 | 10,000 | 2,500 | 3 | 7 |
| Tier 3 | 50,000 | 12,500 | 4 | 8 |
| Tier 4 | 250,000 | 62,500 | 5 | 9 |
In the end, these calculations will help you decide how much bonus encouragement you can provide to every customer:
| | | | |
| --- | --- | --- | --- |
| Level | Revenue, $ | Perks, % | Allocated budget, $ |
| Tier 1 | 0 | 0 | 0 |
| Tier 2 | 2,500 | 3 | 75 |
| Tier 3 | 12,500 | 4 | 500 |
| Tier 4 | 62,500 | 5 | 3,125 |
A solid loyalty bonus plan is a key to success of every business. It is also important to perform checks on how this would benefit your enterprise and whether the program will potentially work.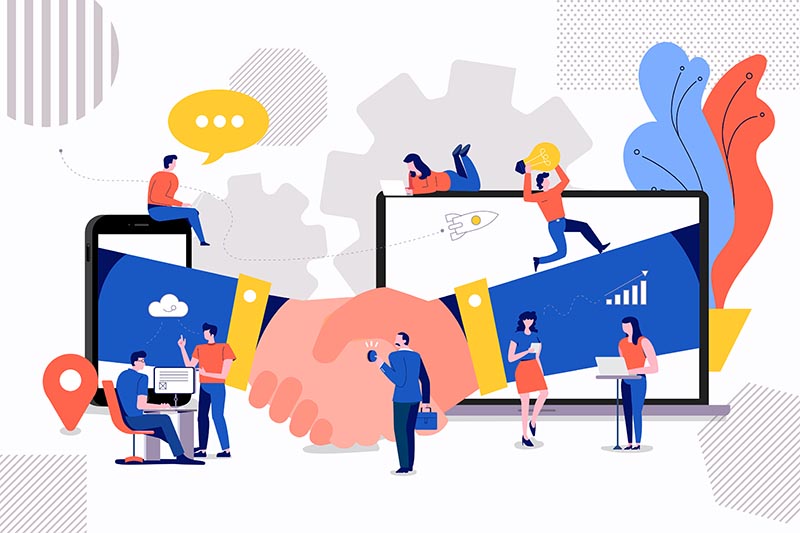 Most of the time, calculating bonus perks is just a part of final success. Of course, the business runners can collect data and only base their plans on theory. The truth is, in the real world, it is more complicated. There are a lot of small things that can potentially stop you from reaching the desired result.
In the examples that we provided, the process was presented from the side of ideal circumstances based on:
a connection between the loyalty programs and CRM, with the major purpose of collecting information;
counting the values of gamblers, such as their time and types of wagers;
a fixed system of loyalty incentives, which depends on how much the players spend;
distributing rewards according to the tier categories and providing a solid budget for this purpose.
Hopefully, this guide will help you become more experienced in organising a loyalty program for your casino business, as well as planning incentives for the dedicated players.
The Online Casino Market firm suggests you get acquainted with its variety of services, such as:
audience analysis;
development of programs for your enterprise;
assistance with licensing, promotion and many other issues.
The team is open to all the queries and is ready to provide you with help.
If you are considering starting a web casino business, purchasing services for setting up a loyalty program will be beneficial. You can order the effective plan development from the Online Casino Market aggregator studio.
Do you have any questions?
Contact an expert