Gambling in Telegram — The Next Level of A Casino Business
Modern technological development introduces new applicable tools every day. It doesn't take too long for the online gambling industry to adjust the offered solution for its benefits. A similar thing happened when Telegram presented a flexible usage of its bots for completely different purposes. Resourceful operators decided not to wait long and immediately started creating entertainment tools just inside the messenger itself.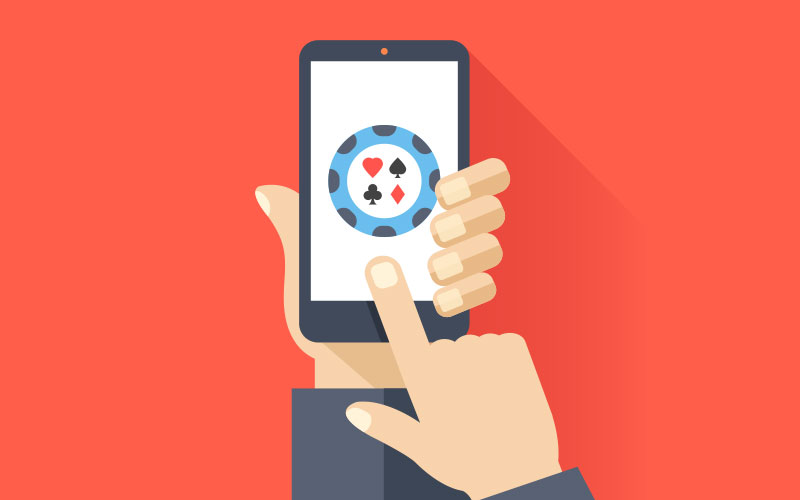 Unless a casino owner has profound programming skills, it is advisable to resort to professional developers for the implementation of this gaming tool for your brand. Online Casino Market has been working with this technology immediately after it appeared on the market.
Our experts have already mastered the creation of Telegram bots, and offer you convenient turnkey online casino solutions that include a personal development of this innovative messenger-based feature.
Telegram has recently gained increased popularity among other messengers. It is mostly famous for its key feature — total anonymity. The history of your texting, calls, subscriptions, bots used can not be tracked and viewed by anyone. People choose Telegram mainly for its secure nature.
Bots have always been available in the messenger. However, such a high usage has been noticed only in recent years. Basically, it is an automated smart assistant that responds to your commands by preprogrammed answers or algorithms. It allows you to set up the bot to make it work like any casino game.
Moreover, the functionality of the Telegram bots does not end here. They are capable of translating the typed text, showing you the requested information, answering questions, broadcasting, playing, and a lot more providing the knowledgeable configuration was applied. With such insane programming possibilities, neglecting it in the gaming industry is inefficient.
After the trend started snowballing in 2017, online gambling operators understood they could receive a great benefit from implementing bots in the industry. New marketing ways were open to popularize the gaming sphere since some benefits were undeniable.
| | |
| --- | --- |
| Legality | Telegram bots are not considered a gambling establishment that contradicts local laws. It is basically the last hope for the players who live in locations that have severe restrictions on any gaming activity. These bots are utilized as a transmission between a user and a gambling platform that technically means no gambling is implied |
| Anonymity | No tracking systems would be capable of viewing your history of calls, messages, or any other Telegram activity. Only you can see your actions in the messenger. It allows online gambling platforms to host thousands of new players that worried about this issue previously |
| Simplicity | The ability to avoid complicated registrations, regular logins, authorization, game searching, and deposit/withdrawal procedures. A gambler can always have a favourite activity pinned and access it at any time. Moreover, since it is all done in messenger, players can continue chatting by swapping through the windows |
| Convenience | With the list of advantages above, it is pretty easy to understand how convenient Telegram bots are for the gamblers. Not only is it possible to play and talk with friends, but it is also possible to read the news, watch videos, listen to music, and so on. On top of it, you should remember that you do it all on a mobile device, meaning players are not tied to the place — the whole world is their casino |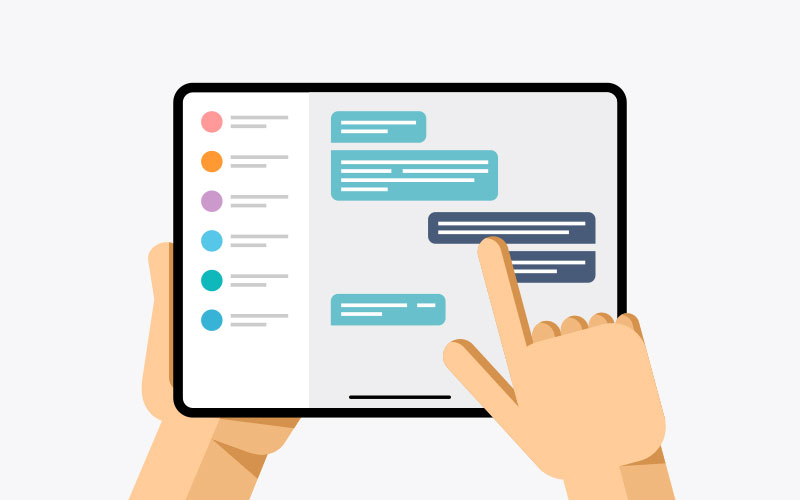 Usually, in order to find a necessary bot, a person can just Google it up and click on the link. However, it is also possible to use the Telegram Bot Store and type the searching query for the desired result.
If a person does not know what they are looking for, it is also possible to sort bots by categories that include:
adult content;
education;
games;
images;
language;
news;
trends;
date of release;
applicability;
utility;
graphical content, etc.
Once the desired bot is discovered, it is pretty straightforward to start operating with it. Most of them react to the requested Start and give a person further instructions on what you should do next. The following actions will be displayed at the bottom of the screen as buttons with commands.
Having adjusted the operational process of bots in Telegram to the gaming sphere, it is now pretty effortless for a player to get enrolled in the favourite activity.
After the process is launched, a gambler gets acquainted with the instructions and gaming rules.
The bot gets in touch with the gambling platform that supports its work and passes the commands from a player.
Gamblers receive exactly the same functionality of chosen content that they can find on the website, apart from the visuals.
For example, after triggering a slot bot, a player receives a selection of a particular button in the popped menu. It will be possible to Bet a certain amount, Add Funds through the list of possible options, Quit to stop playing, Change Game to play something different. The incredible adaptability of the interface allows operators to set up the gaming environment as they wish.
In case of a deposit, a bot commences an emulation app that performs precisely the same tasks that a player asks it to do in Telegram.
Even though the functionality is extensive, it is still limited to Telegram possibilities. Therefore, the variety of gaming content is not vast.
The trendiest games on messenger are:
dice games;
roulette-related content;
slots;
Texas Holdem poker.
When it comes to the selection of particular gaming offers, PokerBot and SlotBot are now some of the most demanded ones. Compared to the brick-and-mortar casino distribution where slots hold leading positions (almost 75% of all visitors), Telegram activities of this type are scarce. It means that new operators are welcome to occupy the niche by developing new and various gaming possibilities in the messenger.
Slotbots have way more convenient interface than Pokerbots. This is why players continuously demand new gaming possibilities of this kind. Admittedly, the bot is a simulation of a standard 5x3 slot. The application of familiar emoji helps with the visuals, and the menu options are just enough for satisfying the gambling experience.
Since Telegram is oriented on European and Asian audiences, the question of language is always open. Currently, the most popular localizations are English as well as Russian. However, many games are already being developed in other languages to meet the expectations of the target audience.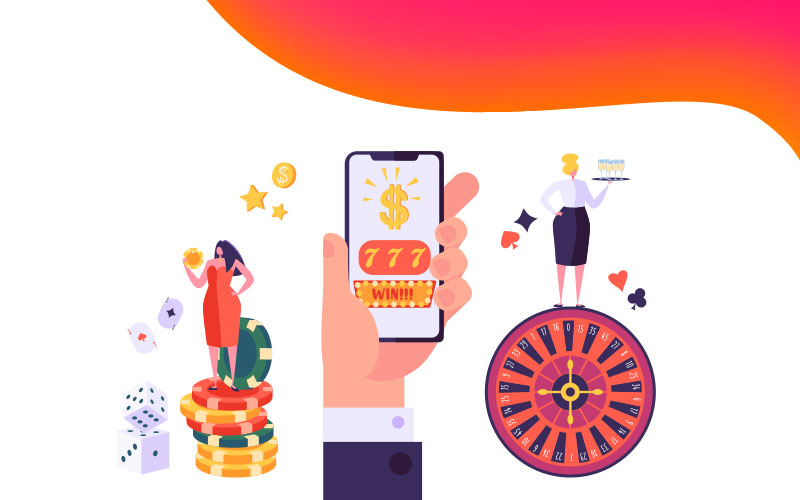 The profitable operational process of your Telegram bots directly depends on how well you are going to advertise it. Here, the marketing efforts are similar to any other business project. You must conduct a thorough analysis of your target audience, learn their needs, distinguish their favourite games, develop corresponding promotional strategies.
With the most widely used method of trials and failures, operators have figured out the most productive promotions types in this direction:
advertising banners;
targeted ads in the dedicated channels;
reviews in the bot catalogues;
referral links;
feedback from satisfied clients.
Most of the operators who own several Telegram bots claim that they receive the highest traffic directly from the messenger itself. External links also help, but the most effective attraction solution is Telegram Bot Store. Local channels are also of decent help as well as the referral links, both giving excellent acquisition results.
As in any other business project, more clients means higher profit. The major advantage for operators when working with Telegram bots is a mobile platform. People carry their private online casinos with themselves everywhere and can play whenever they want. Such players are not too upset when they lose as they quickly switch to chatting, reading news, and then come back to try their luck another time.
Another excellent opportunity for profitability is an extremely cheap development process of a bot. Apart from being a one-time project, it soon grows into a lucrative part of your gambling empire, bringing as much profit as some games on your casino website.
Operators make great use of a convenient interface that many players simply adore. Such simplicity attracts a lot of potential gamblers, and, after trying, they either stick with the Telegram game or forward to your online casino. If you start perceiving Telegram bots as another profitable tool of your gambling platform, you will understand how easy it is to broaden your area of operation.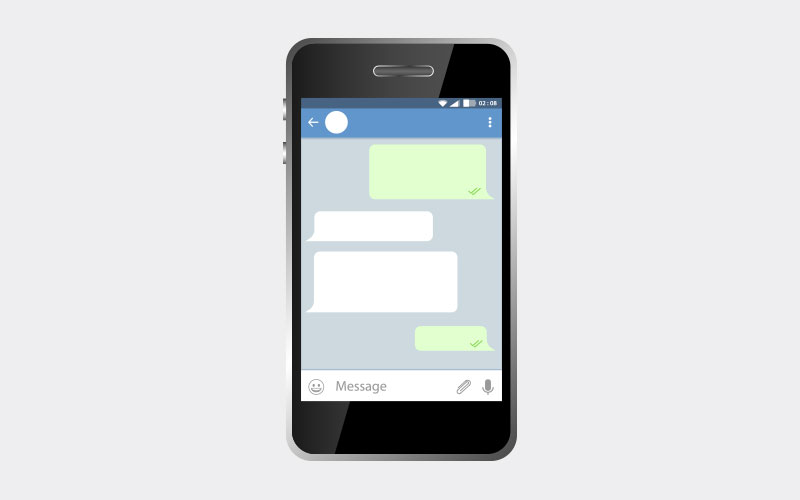 The process of developing bots is usually quite complicated unless an operator has enough programming skills. Usually, this is what stops the casino owners from creating this profitable traffic-generating method. However, once fully perceived the benefit of working with Telegram bots, a self-respected operator will waste no minute to find the best way to obtain a few of them.
The experts from Online Casino Market offer just a perfect possibility to enrol in Telegram gambling from scratch. We offer a convenient turnkey online casino solution that implies the development of different bots from proficient developers.
Apart from that, you will receive an extensive guide on:
how Telegram bots work;
the main advantages of utilizing Telegram bots;
the operational process of Telegram bots;
available gaming activities that can be created in the messenger;
popularizing Telegram bots;
operators' benefit from Telegram bots.
It is your primary responsibility as an operator to ensure that your gambling business is profitable. By utilizing another marketing niche, you will be able to expand your operational area and achieve much better results in boosting your traffic.
Meanwhile, the next time, we will continue discussing the platform configuration process and jump right into the betting aspect. Do not hesitate to contact us on any possible issue that you might be interested in.
Contacts:
Skype: slotsmarket
Telegram: @spinwin
e-mail: manager@oc-market.com
the feedback form.
Do you have any questions?
Contact an expert
Check the information used to contact us carefully. It is necessary for your safety.
Fraudsters can use contacts that look like ours to scam customers. Therefore, we ask you to enter only the addresses that are indicated on our official website.
Be careful! Our team is not responsible for the activities of persons using similar contact details.