Betgames.tv: Unique Bookmaker Software That has no Counterparts
Betgames.tv is a firm that develops software for bookmaker's offices, but it has one distinctive feature: it is not the sportsbook software. Since its foundation in 2012, the developer has managed to win a title of one of the best suppliers of betting software.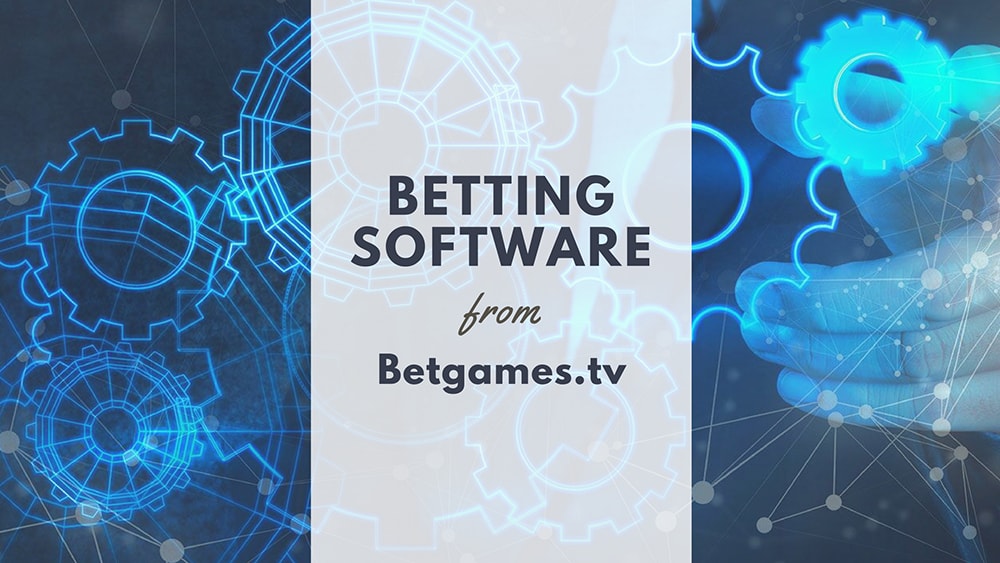 Betgames.tv – it is beautifully designed and well-equipped studios, competently placed webcams and wonderful girls-dealers, who, with the help of their sweet appearance, force players to come back to the game over and over again.
The proprietary bookmaker software is very unusual, but it is in great demand. This is not the software for sports betting, because bets are placed not on sports events, but on the outcome of games between participants who are playing at the moment in their favorite live casinos and dealers.
Many leading bookmakers have already added this function to their betting shops, which along with virtual sports allows betters to earn money even in the slack period between different sporting competitions. Thus, the product from Betgames.tv combines the bookmaker software and software for casinos, which makes it really unique.
In order to buy sportsbook software we are talking about, we recommend you to cooperate with Online Casino Market. Here it is possible not only to get sports betting software from Betgames.tv, but also to take advantage of additional supplements.
Those burgeoning entrepreneurs, who are just about to set up a betting business, will have an opportunity to order the software they need. On the client's request, specialists will also develop a sportsbook platform with several features that are necessary for project management.
The developer offers unique bookmaker software. All betters need to do is to guess the luckiest person and receive good money for it. Such an offer is sure to seem interesting for the category of people, who usually stay behind the players' backs in land-based casinos and tell them what to do.
But here nobody will impose their opinion, as the game passes without the intervention of users. Betters are only to guess the result of the game. A variety of bets is also quite pleasant.
It is possible not only to make a forecast on who is going to be the luckiest person and win, but also to indicate the potential outcome (how exactly the game is going to turn out, which combo will fall, etc.). Naturally, if this or that event happens not so rare, odds on it will be higher. The described software gives away every 5 minutes.
The branded betting software for the bookmaker's office can be easily installed in any modern platform, and this can be named as its additional advantage. If it is impossible for you to integrate the sports betting software from Betgames.tv by yourself for some reason, you will be able to ask professionals for help, and they will do everything quickly and competently.
Now let us consider the software offered by this brand:
"7 out of 42" (Lucky7): analogue of the similarly-named lottery, where betters are to select 7 out of 42 numbers, after which the drawing begins. The ball passes through the tube and rolls out in front of a talk-show hostess. The more numbers are specified correctly, the bigger are the winnings.
"5 of 36" (Lucky5): the same principle of the game, but here it is necessary to choose 5 of 36 balls.
Dice: it is probably impossible to find an easier game. The game cycle consists of the change of rounds and circulation, and so on ad infinitum.
BetOnPoker: a favorite Texas poker with a pack of 52 cards, which are shuffled and handled by dealers. Before the session begins, the dealer must lay out all cards so that players do not have doubts about their number. If at least one card falls on the floor, the pack needs to be completely replaced.
Bet-on-Baccarat is a typical baccarat.
Wheel of Fortune: speed and simple rules have made this game incredibly popular. Betters have to place bets on one of the sectors and hope that fortune will smile upon them.
"War of Bets": everything is simple here – you need to guess who will have the biggest card – a player or a dealer. The third variant of the bet is a battle, which will take place if both sides have the same cards.
You have only recently decided to set up a betting business or you want to please your users with something new? In any case, you are going to need the sports bookie software developed by Betgames.tv, which will be an ideal option for expanding the list of provided services. In order to get betting software for bookmakers, please address Online Casino Market. Here it will be possible to buy sportsbook software and receive several additional supplements that will be helpful during the process of the implementation of your project.