The Peculiarities of the Gambling Business in Armenia
Armenia is considered an incredibly profitable and promising market. Casino and betting business in Armenia is developing rapidly thanks to the optimal conditions of this country. Many beginning entrepreneurs are thinking about launching their own projects in this state.
If you are also interested in the characteristics of gambling in Armenia, get acquainted with the information prepared by the Online Casino Market team.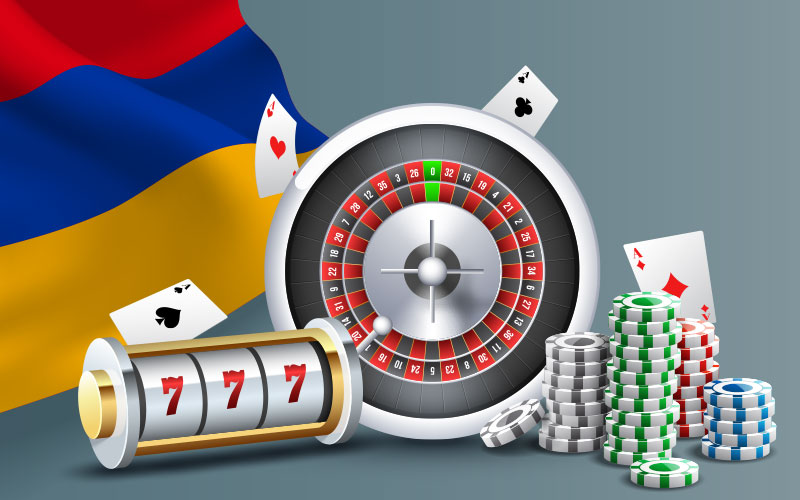 Based on the latest sociological research, the most popular entertainments in Armenia are as follows:
slot machines;
sports betting;
traditional card games.
That is why there are a large number of betting kiosks and casinos in the territory of this state. Offline casino business in Armenia began to develop in 1991. At this time, the state gained independence. The authorities decided to legalise all types of gambling in Armenia.
Thanks to this decision, the state treasury receives more than $20 million annually. This amount affects the improvement of the financial situation within the country significantly. Besides, the owners of betshops and casinos provide many residents of Armenia with jobs and decent wages.
As for taxation, in the 90s of the 20th century, representatives of the casino and betting business in Armenia were forced to pay about 70 per cent of their income as taxes. However, gambling laws in Armenia changed dramatically at the beginning of the 21st century.
Today, the amount of tax depends on the location of a particular establishment. For example, casinos or betshops located near the capital are subject to the highest taxes. At the same time, the owners of establishments placed in smaller cities pay smaller amounts to the state treasury.
It is worth noting that the casino business in Armenia is closely related to tourism. Most large casinos are focused on foreign gamblers. That is why all gaming establishments are located not in big cities, but in their environs (for example, near airports).
Many travel companies cooperate with the casino business in Armenia very actively. They offer special tourist tours, including gaming entertainments and additional bonuses for casino visitors (for example, free gaming chips).
The development of digital technologies and the evolution of online gambling in Armenia have allowed more Armenian residents to try their luck by playing various games of chance.
The fact is that not many citizens had the opportunity to visit luxury casinos. They were focused mainly on wealthy tourists. Therefore, the emergence of the casino business in Armenia let operators expand their target audiences.
The launch of Armenian online casinos has several undeniable advantages:
Legal operation. According to gambling laws in Armenia, it is allowed to register and license online projects within the country. At the same time, the activities of foreign gaming resources are not controlled by authorities too.
The tolerance of the audience. Most Armenians are characterised by a rather hot temperament. They are big gambling enthusiasts. Armenians are ready to take risks and make large bets.
The stability of the local market. The Armenian gambling business has existed for about 30 years. During this time, the operators were able to study all the features of this region, develop effective strategies and find the necessary tools for promoting gaming projects. The lessons learned by experienced entrepreneurs will become an excellent manual for beginners wanting to open online casinos in Armenia.
An opportunity to reach a wider audience. Unlike land-based casinos, that provide services mainly to foreign tourists, online establishments are available for residents of any cities and even villages in Armenia.
Working in several formats. Online gambling in Armenia has long gone beyond traditional websites. Modern gamers are using convenient mobile applications, Telegram casinos, VR and AR entertainments.
Almost all risks are associated with possible changes in gambling laws in Armenia. The fact is that some government representatives and members of public organizations oppose gambling activities. Since 2018, many attempts have been made to ban offline and online gambling in Armenia.
However, there are lots of supporters of the gaming industry in the country. A huge number of people work in this area. The prohibition on land-based and online establishments will be fraught with the loss of jobs and permanent income for many citizens of Armenia.
Representatives of some medical organizations mistakenly believe that the legitimate activities of gaming establishments will lead to an increase in gaming addiction among the population. Nevertheless, examples of some states indicate the fact that the ban on legal gambling resources can provoke more harm. Users will not stop playing games of chance. They will start visiting underground projects.
In addition, the owners of illegal establishments do not warn players about the risks of gambling addiction and allow minors to visit their casinos and betting websites.
That is why entrepreneurs wishing to open online casinos in Armenia hope for the review of the proposed legislative changes and stabilisation of the situation.
At the same time, a theoretical ban will affect only companies registered in the territory of Armenia. This means that foreign resources will be able to continue to operate almost unhindered.
Novice entrepreneurs often ask "How to start an online casino in Armenia?". There are two main ways to launch new gambling platforms.
The first one lies in an independent search for providers and partners, preparing documentation and promoting a new project. It is worth noting that this approach to conducting business is characterised by high financial and time costs. Besides, there is no guarantee that this method will succeed.
A simpler and more reasonable solution in this situation is the launch of turnkey online casinos in Armenia.
This method has several advantages.
The responsibility of an intermediary

Experienced companies having good reputation take responsibility for the implementation of all stages of the project development

High-quality content

Reliable intermediaries offer a wide selection of games, video slots, modern variations of traditional card games, VR and AR entertainments.

They cooperate with the best manufacturers of the Armenian market

Unique website design

Operators do not have to worry about searching for good designers after buying turnkey online casinos in Armenia.

Businessmen will get stylish and attractive gaming websites

Website protection

The protection of financial assets and user data is a top priority for true professionals.

Modern security systems can identify potential scammers incredibly fast

A large portfolio of successful projects

Work with companies with extensive experience in the Armenian gambling market. Check the information about the finished projects of an intermediary company and make sure of its reliability
A lot of entrepreneurs want to open online casinos in Armenia. It is not surprising, because this country is characterised by the following features:
the legal status of the gambling industry;
the loyalty of the audience to games of chance;
the rapid development of online gambling;
the openness of the market to foreign projects.
Despite the authorities' attempts to change the legislation, operators continue to develop their start-ups and make substantial profits.
If you are thinking about how to start an online casino in Armenia, contact Online Casino Market. The consultants of our company will tell you about all the intricacies of conducting business in this country.
We are ready to help entrepreneurs with the launch of turnkey online casinos in Armenia. Moreover, our team will do everything possible to make your project self-sustained in the shortest possible time.
Do you have some questions? Contact us right now:
Telegram: @spinwin
e-mail: manager@oc-market.com
Skype: slotsmarket