Refining Your Online Casino Budget Planning with Online Casino Market
The financial question of every online gambling business is the ultimate question that every operator must be aware of. Once the business plan has been elaborated, it must include all information on the budget, detailed expenses, possible earnings, and emergency funds. Smart operators would want to secure all valves that may prevent them from getting the maximum benefit. Therefore, budget planning becomes a task of increased priority in the gaming sphere.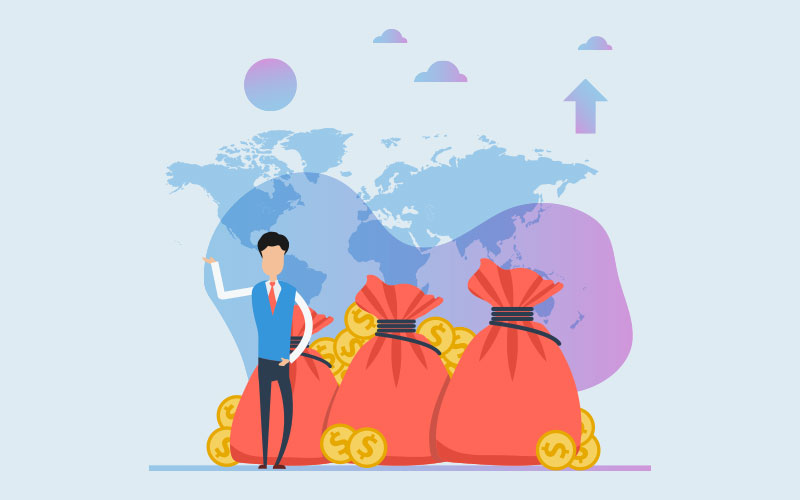 Sometimes, even experienced entrepreneurs tend to hire financial help to ensure they miss nothing while planning their expenditures. Therefore, a new casino operator might also need a helping hand in the form of a few professional experts.
Online Casino Market offers you a detailed financial guide on planning the budget of an online gambling establishment. Alongside our convenient turnkey business options, this offer is particularly distinguished with its importance due to a direct relation to a money question. So, let us see why it is so essential to know to plan your budget.
Since you do not immediately know what your expenses will be, you consider all market variables to estimate the probable costs of your online gambling platform. At the same time, once you start working, you will see the first real numbers and can evaluate your possibilities and calculate the actual financial value.
Therefore, it is of utmost importance to understand the differences between these two strategies:
Estimation. Basically, you project the possible numbers, depending on the budget of your business.
Evaluation. Once you have been in operation for a certain period, you can build a real scheme of your budget and compare it with the estimated predictions.
Before starting any practical implementation, it is necessary to estimate the possible numbers, considering the capabilities of your gambling platform. First, your task if to perceive the hosting capacity of your project. The number of active players will define your further income, so it is crucial for this number to be precise. Judging from your marketing efforts, you will then be able to figure out the possible amounts that your clients will deposit. Eventually, you will get the estimated overall sum of money deposited to your platform. Let us visualize it in the form of a table:
| | |
| --- | --- |
| Active Clients | 15,000 |
| Regular Deposit by an Active Client | $150 |
| Overall Monthly Deposits | $2,250,000 |
Indeed, the amount that will temporarily stay on your platform may be overwhelming. However, do not think this is all your money. Your players will use these resources to make bets and withdraw the wins.
Considering the RTP (return to player) coefficient, a certain amount of deposits will be converted to bets. On average, you can do it in two possible ways. While all your casino games make up an average casino Margin, and you can calculate the theoretical GGR amount on your platform.
| | |
| --- | --- |
| Average Return to Player | 93% |
| Average Margin | 7% |
| Theoretical Betting | $32,000,000 |
| Theoretical Gross Gaming Revenue | $2,250,000 |
Again, these are just pure theoretical numbers, considering that after winning, your clients continue playing without withdrawing money. The real numbers differ from these, even when you think that this is just an Estimation Strategy.
The online gambling market has existed for more than 30 years. During this time, absolute consistency could be tracked. In this example, the average coefficient of deposits to the Gross Gaming Revenue has an established number of around 55%. It means that if a player spent a dollar, on average, 55 cents would be converted in GGR. When you plan your budget, this number should be your central point in calculating the general GGR.
| | |
| --- | --- |
| Deposits to the Gross Gaming Revenue | 55% |
| Gross Gaming Revenue | $1,237,500 |
At this point, you have a raw profit that needs to be refined with the subtraction of all deductions. First of all, you will spend certain percents of your budget on bonuses and promotions. In our case, it will be around 10%. On top of that, the jackpot holding is an integral part of any gambling platform, being, on average, 2% from the Gross Gaming Revenue. It makes up the Net Gaming Revenue of your gaming website.
| | |
| --- | --- |
| Bonuses and Promotions | $123,750 |
| Jackpot Holding | $24,750 |
| Net Gaming Revenue | $1,089,000 |
| Deposit/Net Gaming Revenue Ratio | 48.5% |
Finally, in order to calculate your Net Profit, you must consider a few other expenses that you will have to pay as a reputable casino provider:
possible taxes from the Gross Gaming Revenue — 18%;
platform costs from the Gross Gaming Revenue — 4%;
software expenses from the Gross Gaming Revenue — 12%;
payment processing from deposits — 3%;
chargeback from the Gross Gaming Revenue — 2%.
Eventually, by subtracting these deductions, you will be able to see your estimated Net Gaming Profit.
| | |
| --- | --- |
| Taxes | $222,750 |
| Platform Costs | $49,500 |
| Software Expenses | $148,500 |
| Payment Processing | $67,500 |
| Chargeback | $24,750 |
| Net Profit | $576,000 |
Let us remind you again that the Gross Gaming Revenue is not your profit. It is just money that your platform will receive from players' gaming activity. Only after deducting all necessary amounts, you can see a theoretical picture of your net profit.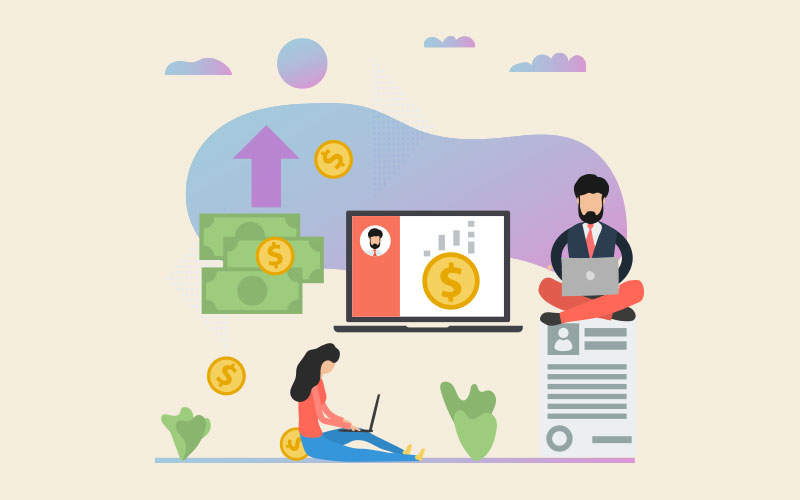 Unlike the estimation strategy, the evaluation method is later since you need to see an actual image of the total number of active clients on your website. At the same time, you can make exact calculations based on the measures you have. With both vivid advantages and drawbacks, you can combine these two strategies for receiving maximum benefit from your platform. Back to the evaluation strategy, let us show it on another example:
| | |
| --- | --- |
| Active Clients | 16,000 |
| Overall Monthly Deposits | $2,080,000 |
| Regular Deposit by an Active Client | $130 |
The platform will provide you with enough information for defining overall betting numbers and your casino Margin. Consequently, you figure out the Gross Gaming Revenue to start making calculations towards your profit:
| | |
| --- | --- |
| Total Wagering | $14,352,000 |
| Average Return to Player | 92% |
| Average Margin | 8% |
| Gross Gaming Revenue | $1,248,000 |
| Deposit/GGR Ratio | 60% |
As soon as you have the Gross Gaming Revenue cleared out, you can subtract the deductions that you will also indicate according to your policy. Again, here we are looking at the contribution to bonuses and jackpots:
Bonuses and Promotions

14%

$174,720

Jackpot Holding

1.5%

$18,720

Net Gaming Revenue

$1,054,560

Deposit/Net Gaming Revenue Ratio

50.7%
Furthermore, it is necessary to deduct extra expenses from the Gross Gaming Revenue to receive your Net Profit. The deductions are the installed percents by the service providers that you cooperate with. The only measure that you find out from the actual operation process itself is the amount of chargeback. Eventually, you get your final Net Gaming Profit:
Taxes

18% of GGR

$224,640

Platform Costs

4% of GGR

$49,920

Software Expenses

12% of GGR

$149,760

Payment Processing

3% of deposits

$37,440

Chargeback

0.9% of GGR

$11,230

Net Profit

$581,570
Indeed, these numbers are close to reality, but you should still remember that some amounts will vary due to a few understandable reasons, including:
type of the market (white, grey, black);
promotional possibilities;
the efficiency of loyalty systems;
initial capital;
origin of the license.
Once you have both estimation and evaluation conducted, you will be able to notice what places require improvement in order to boost your profit. Striving to perfection is a distinct feature of every self-respected operator, so no wonder you will refine your budget planning until you get the desired numbers on the output.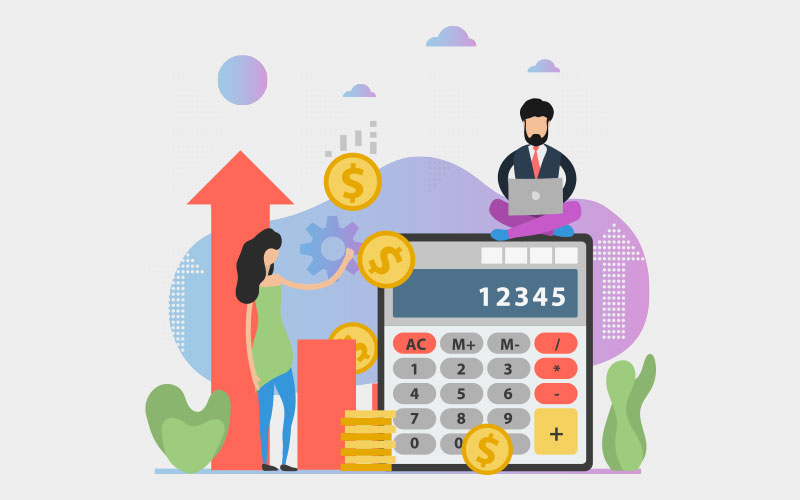 You should remember that regardless of how much data about budget planning you study, you will still acquire no experience unless you start making your own calculations. In order not to fail with anything and miss no vital detail, you are highly recommended to resort to professional companies that provide such services or can even offer you a complete turnkey online casino solution. Online Casino Market is one of such market leaders, making it possible for the operators to ensure their budget planning process is immaculate.
Our experts will provide you with all the necessary assistance on the topic, including such heating questions as:
theoretical platform assessment, its advantages, drawback, and improvement rooms;
estimated calculations of the budget, based on your background data;
an exact evaluation of the necessary expenditures, considering the information on your real clients;
a final summary of your NGR and real profit that you will receive after all deductions.
Armed with high-quality help and the necessary calculations, you will be able to shape up a perfect gambling environment for your clients and yourself. Meanwhile, the next time, we will talk about another urgent issue, namely the principal operators' mistakes and the ways to solve them flawlessly. Be sure to contact our support team in case of any issue you have.
Contacts:
Do you have any questions?
Contact an expert