Know Where to Start — An Encyclopedic Manual on Building an Online Gambling Platform from Scratch
The modern world is full of different ways of earning money. Not surprisingly, the leisure industry keeps a firm leading place here. More specifically, the online gambling business is among the top demanded directions that people are looking for.
Since the audience is vast, more and more entrepreneurs are looking forward to starting their internet-based gaming projects to ensure a steady source of profit. No wonder there is an abundance of different guides available on the web.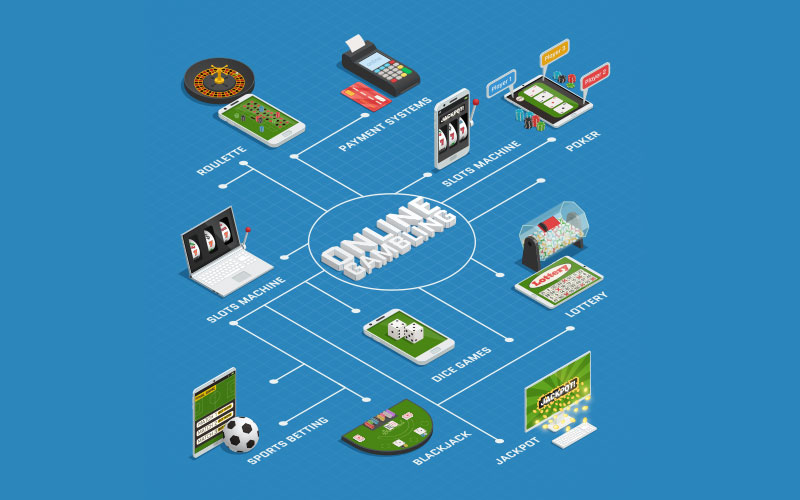 At the same time, it is quite rare to meet all the necessary information gathered in one place. Usually, new operators have to look for the needed instructions around the web and tend to be confused with some statements being contradictory to each other. The experts from Online Casino Market decided to eliminate this problem and create an ultimate guide on enrollment into the online gambling business from scratch.
Here, you will be able to receive detailed information on all aspects of the industry working process as well as immediately order our product and services for a convenient operational process in the future.
The first issue that we have to deal with is the actual process of enrichment. Every businessman wants to know how and what amount they will receive after spending their time and resources into setting up a gaming website.
The process of making profit consists of several stages:
A player deposits money with the help of a credit card, bank transfer, e-wallet, cash, etc.
The deposited funds are stored in a player's account on the gambling platform.
A player starts making bets on the preferred games.
As a result, that player either multiplies the wagered amount or loses it partially or entirely.
The lost amount by players is called a Casino Hold — the operator's profit.
It is the essential chain of receiving money from players called Gross Gaming Revenue (GGR). Next, the operator must deduct all the necessary fees that include taxes, amounts for bonuses and promotions, jackpot contributions to receive its Net Gaming Revenue (NGR). This is what is kept by the casino.
Apart from a casino profit-making chain, there are also a few other methods of making money, consisting of different gambling types.
Betting

players place their wagers on the predicted outcome of the event;
the payout is based upon the coefficients that are elaborated by the operator;
in case of a victory, a player has its wagered amount multiplied by the coefficient;
in case of a loss, the operator keeps the wagered amount;
also, for maintaining the profitability steady, operators install a margin in the coefficient — the amount that a bookmaker keeps for accepting the bet.

Peer-to-Peer

players place wagers against each other;
the operator's profit is generated by the commissions for the organization of games;
the most popular games of this kind include poker, bingo, etc.

Lotto

players make wagers on the numbers they assume can be winning;
the payout is based on the operator's payout table for the matching amount of guessed digits;
the result is a player's victory or the operator's Hold.
In order to receive the entire range of benefits from running your online gambling platform, it is essential to think about business legality. In the sphere, there are some significant differences between regulated and non-regulated markets.
You will have to deal with a few regulatory conditions that are also divided into:
regions that completely restrict internet gambling activity;
regions that have their local rules allowing only certain online gambling activities;
non-regulated markets that have no gambling management on the authoritarian level or can offer gambling activities with the help of any other local/regional adjustment control.
There are also a few critical aspects of regulated gambling markets that you are obliged to be aware of:
Regulators are responsible for determining the rules of the participation terms in the gaming market and the standards of gaming operations and offers. Regulatory bodies or the enforcement department may be responsible for enforcing these standards. Gaming standards are rules and conditions established by regulatory authorities and cover such categories as organizational, technical, operational, and capable gaming standards.
Testing and certification are carried out by independent laboratories or testing centres located in the jurisdiction. The game components, such as the content, must be tested and certified to ensure that its aspects comply with the standards established by the regulatory authorities.
A license is an authorization that requires an operator to contract with payment systems, software providers, and other suppliers. In regulated markets, licensed operators must only use platform and content that are certified and approved following the standards.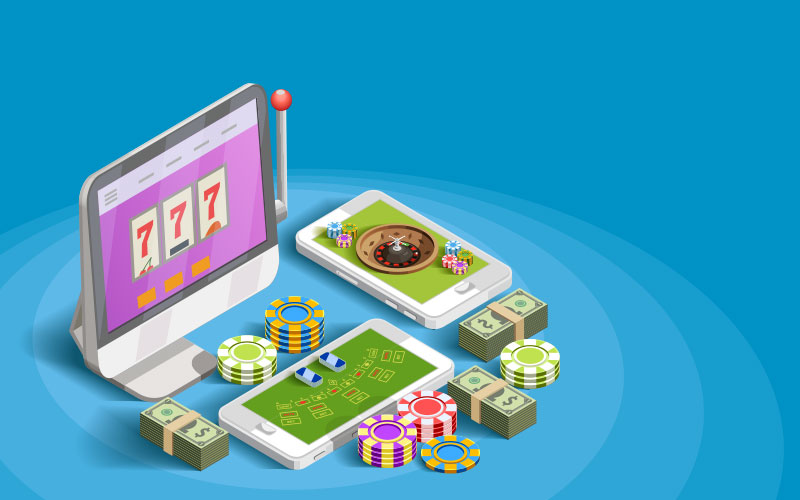 For the last 20 years, the industry has undergone some drastic technological changes. It has transformed from the closed to modular platforms to provide total flexibility during the adjustment process. First of all, it is essential to think about the administrative software. Basically, it includes all possible managing functions of players' accounts and provides a connection between their funds and gaming activity.
The casino gaming content is mainly comprised of the software manufacturers that are different from each other, depending on the content type that they create or offer.
It is essential to define four critical kinds of content providers:
Gaming content providers are independent developers as well as gaming studios that shaped their business model under the development of the gambling industry. The most prominent examples are NetEnt and Microgaming.
Land-based gaming providers are suppliers of particular gaming content that was adapted from brick-and-mortar facilities to online platforms. The most prominent examples are Novomatic, EGT, Scientific Games, and Aristocrat.
Specialized content providers are suppliers of software for live casinos, lotteries, different local games, and niche establishments. The most prominent examples are Evolutions, Betgame.tv.
Aggregators provide access to dozens of software suppliers through a single integration channel and agreement. They also offer various content management tools. The most prominent examples are Betconstruct, Slotegrator, Spin Games.
Apart from the necessary administrative components, the betting stores also tend to use the following convenient software tools:
| | |
| --- | --- |
| Working with Data | A bookmaker receives official data from reliable providers that are defined by the deepness of their information, technology speed, and implementation swiftness. It is always supplied by third parties |
| The Shaping of the Environment | All the coefficients are based on sporting algorithms and historical comparative analysis, dividing into pre-match and live bets. Can be supplied by third parties or managed directly on the platform |
| Risk and Liability | Specialized tools are responsible for defining the type and cost of each client, depending on the operator's involvement as well as provide the optimal margin. Can be supplied by third parties or managed directly on the platform |
| Broadcast and Visualization | Live broadcast of sports events are often used for increasing live bets in real-time and are often complemented by additional data, visualizations, and virtualizations |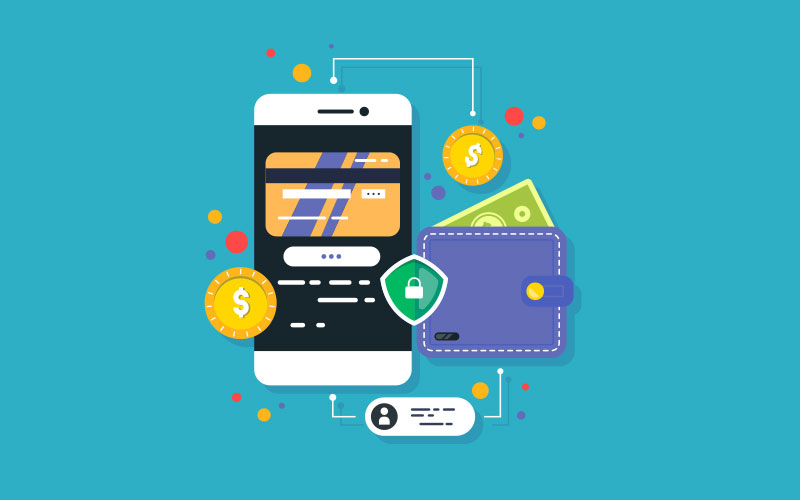 An elaborate online casino must be able to processes the incoming payments instantly as well as carry out all withdrawals by a client's request. Ideally, you must be offering various methods that will provide a high level of acquisition.
It is essential to find an ideal balance between the users' convenience, straightforward access, as well as protection from various risks that include money-laundering processes. Payment methods include cash replenishment, bank transactions, credit card transfers, e-wallets, and even cryptocurrency.
Nowadays, electronic wallet became particularly popular among gambling platforms players. It offers fast deposits and effortless withdrawals. Apart from that, e-wallets provide the ability of stable centralized financial management for online casinos. At the same time, they have much lower commissions.
When talking about credit card processing, it is essential to understand what stages are involved in this payment method:
Client's side. The owner of the credit card initiates the transaction that involves transferring the specific amount of money to your online gambling platform.
Merchant's side. Your online gambling platform provides services for the payment made by the client.
Payment systems. The companies process credit card transactions on behalf of banks.
Credit card networks. The brands of credit cards (Visa, MasterCard, Maestro) act as the informational centres for their product.
Bank emits. Commercial facilities issue credit cards through their systems.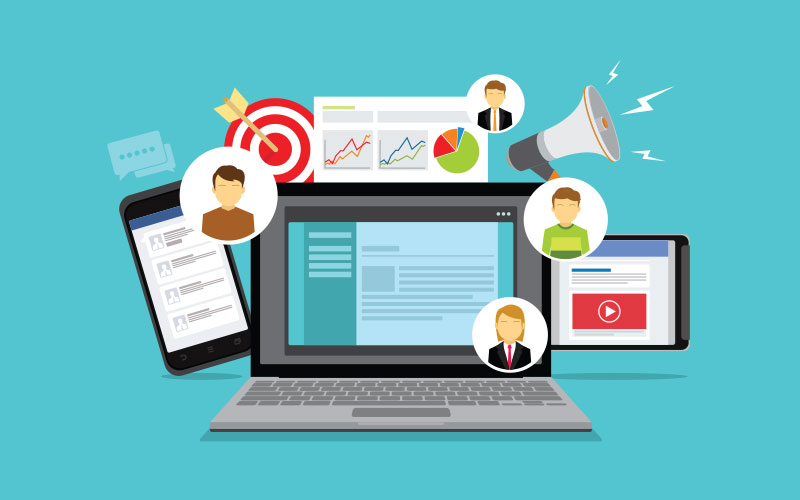 Your marketing efforts play an integral role in attracting clients to your product. Efficient advertising influences your gaming activity and overall revenue, thus, providing high profitability of your gambling platform.
Traditionally, marketing efforts are divided into two completely different aspects:
Acquisition — promotional strategies that work towards attracting new clients and encouraging them to register on your platform with subsequent registrations (turning them into Leads) and first deposits.
Retention — promotional strategies that work towards making clients continuously use your services, make repeated deposits, increase the gaming process volume, and decrease the churn.
It is also of utmost importance to understand a direct connection between the regulatory aspect and marketing. Since the white, grey, and black markets are all different in the way the governmental management is conducted, it is essential to know what promotional means are to be used with such control.
Regulated markets mean more advertising channels. Gambling operators have a more comprehensive selection of marketing possibilities. The more you spend on promotion, the higher the brand recognition level you can achieve. At the same time, it will cost more and will imply more risk.
Semi-regulated or non-regulated markets provide fewer advertising channels. Due to the lack of proper control, the majority of promotional opportunities are closed for online gambling. With this in mind, the operators in these markets severely depend on affiliate programs and SEO.
As a self-respected and reliable operator, you must be able to offer your players specialized means to limit their gambling activity to prevent the development of addiction conditions. Moreover, some jurisdictions oblige you to install such tools and make your clients repeatedly use them.
These limitations include:
Deposit limits — players can define the maximum amount that they can deposit during a particular period.
Betting limits — players can define the maximum amount that they can play with regardless of the result.
Loss limits — players can guarantee that the winning result will not influence their financial stability.
Time limits — players can define the time that they can spend on a gambling platform.
Sometimes, players may ask for a complete exclusion from your website for a certain period or until they ask back. During this time, you are not allowed to encourage them to rejoin your platform or send any promotional materials. Also, some jurisdictions have a specific list of excluded players that you should limit from your gambling platform in advance.
The Reality Check Notifications are also a convenient tool for ensuring you stick to responsible gaming obligations. They provide players with noticeable pop-ups on the screen that inform them about the time they have spent on the platform and the amount of money they have already bet/lost.
Modern gambling operational ways differ from each other by the amounts of resources necessary for the smooth upkeep and management. The cooperation with the software providers and payment processors also requires considerable expenses and time. With this in mind, operators can choose among several possible operational models that would be preferable for them, depending on the desired scale of activity.
The operator is mainly responsible for the smooth operational process and is not engaged in the marketing process or any software activity. In this case, the owner of a franchise rents accesses to a subsidiary facility that is almost wholly organized for him.
The operator is mainly responsible for attracting players while the parent company gets in charge of all technical, legal, and administrative issues, including the provision of a sublicense.
This option gives the owner of a platform complete freedom, considering that the ordered product is a fully ready website. The marketing, administration, and technical issues are all to be solved by the owner under close monitoring from the company that provided a turnkey solution.
It is essential to be aware of all ins and outs of the gambling industry before you start working on your product. Admittedly, the theoretical background is a perfect way of informational enrichment, but it will not give you valuable experience and the ability to learn from the mistakes.
At the same time, the experts from Online Casino Market offer you a convenient turnkey business solution that includes an in-depth rundown on all the intricacies of the sphere, covering:
the money-making process on a regular basis;
all complexities of regulatory standards;
specifics of gaming and administrative content;
the payment processing procedures;
marketing issues;
the way to earn your players' trust by gambling responsibly.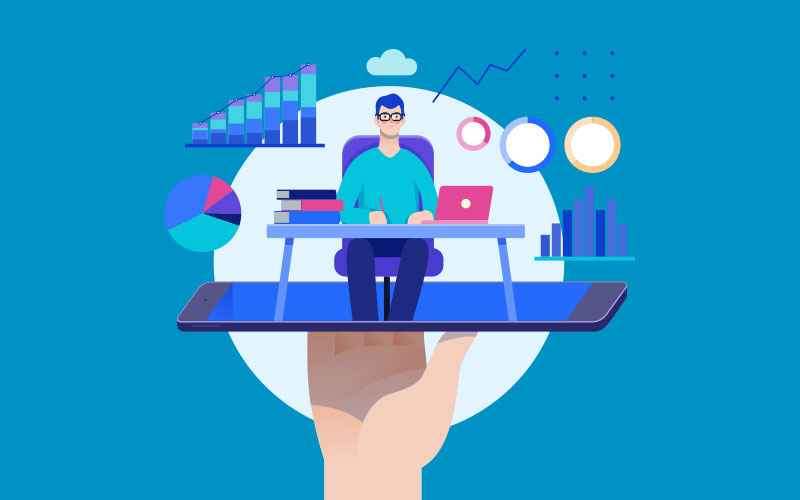 Moreover, since you have received general coverage on the gambling platform setup, the next article will feature the casino mechanics and revenue sources in detail. Wait for the next dose of knowledge, and do not hesitate to contact our support team if you have any particular questions.
Contacts: