Detecting Fraud, Money Laundering and Identity Theft — Keep Your Gambling Platform Safe
Nowadays, the problem of online gambling crime became a particularly urgent issue, especially when the industry got so demanded in recent years. Similarly to the breaches and attacks, the gaming sphere also suffers from annoying illegal attempts to gain an advantage. At the same time, some particular fraud methods exist solely in this industry, and every self-respected operator is obliged to be aware of a possible threat and the way to battle it.
The experts from Online Casino Market do not stop working to ensure that you prepared your platform for all possible obstacles on the way to granting a flawless operation. A detailed guide on protecting your gaming website against fraud and money laundering activities is going to unveil the most practical implementation way to achieve the ultimate security.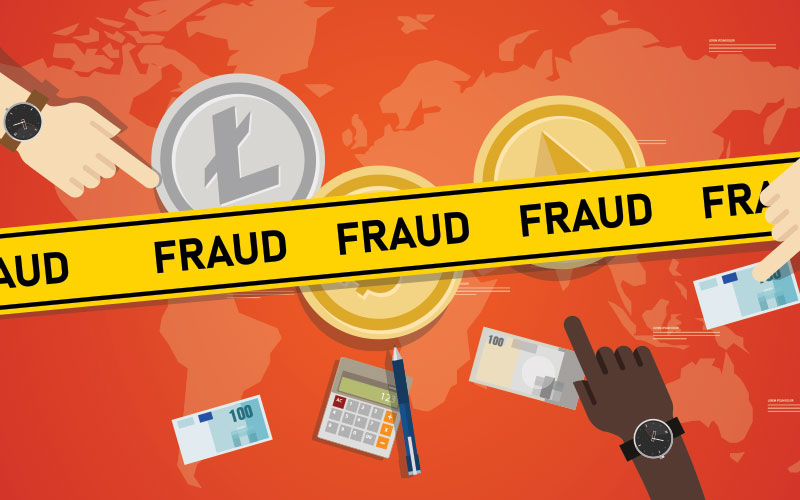 Gambling operators have always been a tempting target for fraudsters. The land-based facilities used to develop complex protective systems to ensure their clients experience a careless gaming process. Consequently, the online gambling operators had to follow their example and invent the means to secure their players as well.
Most of the time, these unsanctioned actions are just promo abuses or bonuses scams. However, your platform can become a target of a criminal group that aims at destroying your business and pumping all resources out of it. Basically, online gaming fraud is divided into two groups:
Player-based fraud:
unsanctioned players who are underage or try to receive access to the gaming activities from outside the area of operation;
players who try to abuse the advantageous play by registering several accounts and attempting to get as many bonuses as they can.
Criminal-based fraud:
people who steal credit card data, take over the accounts, and conduct similar unlawful activities;
players who are engaged in money laundering for making the illegally obtained funds look like a prize from your online gambling platform.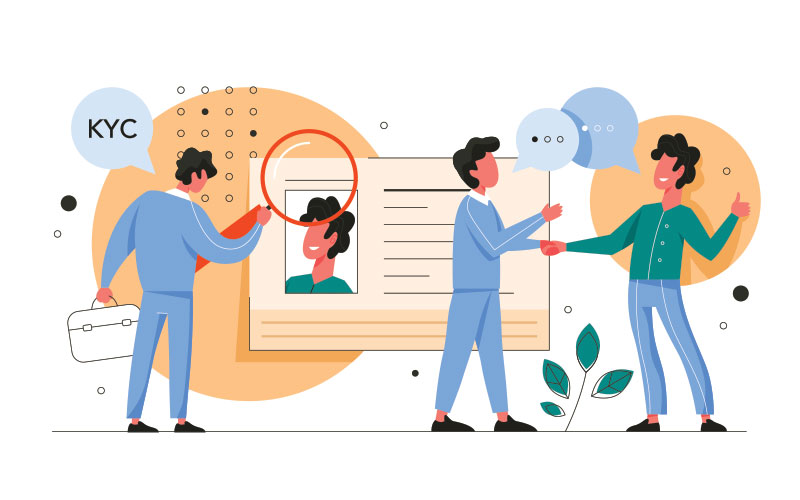 Know Your Client is a term that is used to describe the measures applied by an operator to increase its awareness about the players. It is particularly important for online gambling since you do not contact your players physically.
Some players will definitely be abusing the bonus offers, promotions, or even try to conduct a financial crime. Therefore, KYC is your best protection from these types of activities.
The procedure differs from how an operator is going to establish it individually. Some KYC protocols will rely on the documentation that the players will provide for proving their identity, residence, and financial information. Others will use automatized tools to compare the offered information with the existing database.
For example, the most common KYC procedure includes such documentation:
Identity proof with a photo that is issued by the local government.
Address proof on a bill for household services or a bank issuance.
Payment proof of a card that was used to deposit funds.
Social security, tax identification, or any other documentation that can prove a client's identity further.
Even though KYC procedures are usually considered as a part of the authoritative requirements, you should perceive them as your own safety from criminal activity. You can freely implement many more tools than you are obliged to in order to secure yourself and your honest clients. However, you should also ensure you do not install excessive frames on your platform.
New players would not like a tedious and lengthy identity check procedure that requires them to scan all their documents. In this case, they will be more likely to choose other platforms with fewer checking steps.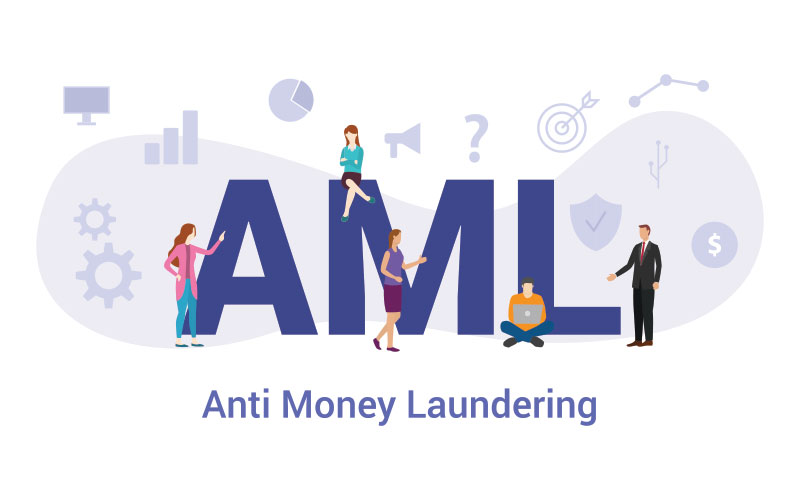 It basically means a transfer of resources that were received unlawfully with the help of your online gambling platform. Criminals try to make the impression that the money was received legally on your website as a prize.
They do it by depositing a single huge (or several smaller) sums, making a few bets, and withdrawing the money afterwards. Moreover, it is much more challenging to catch a money-laundering procedure if the amounts are divided into parts.
In most cases, the casino operators have nothing to do with the criminal activity in particular. Usually, the gambling platforms are just the means that are used to clear the dirty funds that were received unlawfully. On top of that, experience shows that the criminals sometimes threaten the operators and their families unless they allow them to complete their activities.
The majority of regulated jurisdictions also require observing the local laws and standards on anti-money-laundering activities. Some operators perceive it as a burden and an additional obligation from the authorities. However, it is actually another level of safety that is essential in this sphere. Here is an example of anti-money-laundering standards in some jurisdictions:
| | |
| --- | --- |
| Risk assessment | Assess how susceptible your website to money laundering, the types of protection layers you have, the presence of fraud alerts, and so on |
| Employees educational programs | Make sure that your support team is aware of the money laundering procedures and whether they are familiar with the ways to detect suspicious activity on the website |
| Transaction monitoring | Ensure you constantly check what clients deposit big sums, wager with small amounts and attempt to withdraw immediately — a vivid reason to double-check such depositors |
| Regular audits and check-ups | You must make planned audits, either involving your own specialists or necessarily hired, to make it clear that your workers are not engaged into is any unlawful activities against your or any other platform |
| Compliance officer | Some regulated jurisdictions make you hire additional personnel to track the presence of fraud activity on your platform, its timely prevention and eradication if necessary |
| Customer due diligence | Your identification system must be adequately organized and make no uncomfortable situations for any of your clients as well as allow them to enjoy their favourite gaming activities |
| Suspicious activity reporting | Certain licenses make you deliver all suspicious activity to the local gaming commission that is later processed and added to the database to help prevent similar occurrences in the future |
| Currency transaction reports | At the same time, individual countries make you provide them with detailed information on the financial transactions that exceed a certain $10,000 or more, thus, preventing possible money laundering cases |
Some payment systems also require you to oblige the anti-money-laundering standards even if a local government does not ask you for this. In any case, you must fully perceive its importance since you want to certify a flawless payment procession for the optimal level of successful transactions.
In order to ensure you have guaranteed yourself a successful and flawless operation, a smart casino owner will have to go through a list of essential questions. Once received a satisfactory answer to all of them, there is hardly anything left to worry about.
1
What are your
KYC procedures
like compared to your main competitors?
2
If you can host players from
different countries
, should you accept them all?
3
How many players can use
the same IP adress
?
4
Does the IP address correspond to
personal information
?
5
Should you have a
KYC threshold procedure
?
6
Do the IP addresses of the country of registration correspond to the
IIN codes
?
7
Should you use the
Money In Money Out
rule?
8
Is personal information about
payment transactions
consistent?
9
What
payment method
is used?
10
What is the
pace of deposits
?
11
Does the same player make
huge repeated deposits
and subsequent withdrawals?
12
How many
cards
have been used to deposit money to the platform?
13
Does your platform correspond to the latest fraud and
alert detection systems
?
14
Should you use
third-party solutions
for the data base?
These fundamental questions will allow you to guarantee the complete fraud protection of your platform and your clients' gaming activity. At the same time, there is always room for improvement, but you must remember not to exaggerate with your efforts.
Indeed, financial security is something that every operator tries to achieve at its best. At the same time, some online casino owners pay little attention to this aspect and suffer the consequences of almost losing their business to hackers and scammers. One of the reasons for such neglected behaviour is the inability to organize proper protection due to the lack of experience.
Our trained specialists will provide you with all the necessary help that you might need, including:
an extensive overview of possible fraudulent activity towards your platform;
how to identify your customers and ensure they are not criminals trying to abuse your online gambling website;
the possible money-laundering types and how to prevent their expansion towards your business;
what you are supposed to check before finally having your platform secured.
Since you have already been up to the possible gambling fraudulent activity, you will be pleased to know that the next article will have an extensive guide on the bonuses and advantageous play for your reference.
On top of that, we offer an exclusively convenient turnkey online casino solution that contains a full range of services that end up into a fully functional and profitable gaming platform. You just need to choose a way to start working with us by contacting our support team in any comfortable manner. Waiting for your orders.
Contacts:
Skype: slotsmarket
Telegram: @spinwin
e-mail: manager@oc-market.com
the feedback form.
Do you have any questions?
Contact an expert
Check the information used to contact us carefully. It is necessary for your safety.
Fraudsters can use contacts that look like ours to scam customers. Therefore, we ask you to enter only the addresses that are indicated on our official website.
Be careful! Our team is not responsible for the activities of persons using similar contact details.