DAO Casino: the Best Blockchain Offer for Gambling Industry
DAO Casino — is a modern decentralized protocol, by means of which developers will be able to produce own gambling projects and this way not to waste time and resources on creating an individual platform. The saved money can be spent on providing the most qualitative service for users. The platform DAO.casino allows to eliminate a row of critical factors in gambling business due to smart-contracts based on the Ethereum.
Nowadays, businessmen in the sphere of gambling, as well as the gambling industry, face all types of different restrictions and problems. A number of unfair conditions and frankly obsolete rules, small prize sizes and other issues. DAO casino is created to cardinally change the state of affairs due to implementation of an absolutely new concept, which received the name "Socio-technical protocol".
Creators of the blockchain protocol pursue the aim of implementing maximum convenient and flexible conditions for gamblers and developers. The team of DAO casino specialists strives to do all the best, so that consumers would receive new impressions from gambling due to increase of the prize amount. This platform will present, encourage and monetize developer's work.
DAO casino realizes how important it's to bring to life each of the set goals, believing into practical and systematic approach. Having realized their project, users will have an opportunity to eliminate all the risks, connected with gambling. The platform DAO.casino — is a competitive network, which unites communication, process of the project management, monetary transactions and other components of a gambling project.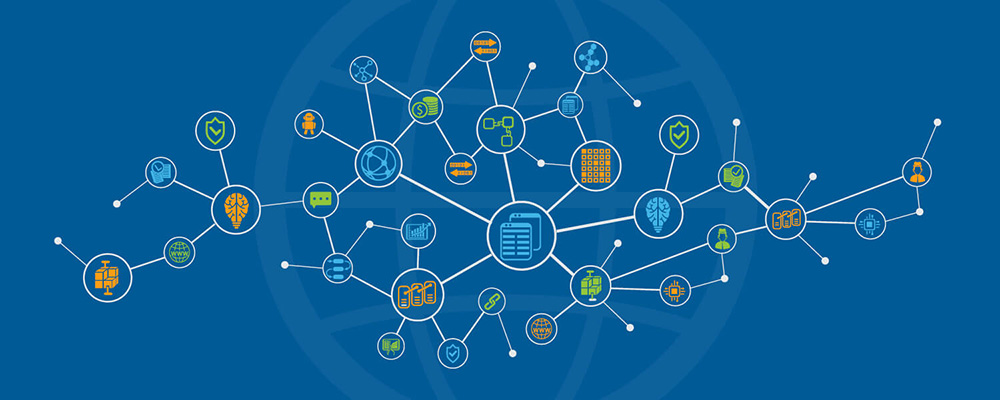 The platform DAO.casino operates on the basis of smart contracts Ethereum technology, which initially has decentralization principles at its core. Online gambling has always based on models, which use centralized principles and force gambler to trust third parties. Closeness of the network hides a number of important possibilities and options from players. Absence of transparency is exactly the simple reason why gambler might worry for drawing results.
Owing to closeness of resources, developers don't have an opportunity to monetize their labour, receive income from their drafts and search of financing without a bif percent. DAO casino solves all these problems. What conclusion can we make out of it? The new system will be favorable for everyone, starting with an ordinary player and ending with an online casino operator.
DAO casino plans to implement the innovative structure for the whole gambling business. Blockchain protocols are being specially actively developed. In perspective any participant of gambling will be able to use it — a gambling institution, a developer, a gambler and a referral. Due to the unique gambling protocol they all will freely cooperate with each other without any artificial fears.
In the nearest future creators of the platform plan to introduce additional roles: he, who provides random and bankroll investor. In that way developers, who create good slot machines, will not depend on casino and will have an opportunity to find investor by means of application, this way saving rights for private product.
DAO casino features:
Everything is rather transparent. The source code is open.
Markets are P2P. Declaration of strong cooperation with software providers with gambling institutions, transmission of software under their control and granting investments directly from communities.
All participants of the market are equal. Nobody has advantages over others, reward is carried out by the system automatically.
Big size of prizes, it's achieved due to casino decentralization in comparison with traditional projects.
Probability of manipulations and forgery is reduced to zero.
Operator can easily integrate the system into his platform and to prove his honesty and decency this way.
At the moment users already have an opportunity to play games. The system opened access for interaction with tokens, but game software can be tested only by means of test network after registration on the project website.
Any person can estimate functionality of the purse, bankroll (program, which allows to trace size of client's deposits), and also peculiarities of referral systems.
Gambling is the most popular and financially favorable entertainment sphere in the world. After the Internet appeared, numerous games became available online. But the security level always left much to be desired. But then the blockchain technology appeared, and representatives of the gambling industry began to study it thoroughly. Blockchain is what makes the platform transparent and decentralized. It is well-known, that namely this factor affects trust.
Interesting blockchain projects were presented in 2016, most of them managed to collect serious amounts of money during crowdsale. Triumph of the projects promoted increase of technology's demand in the gambling business sphere and became a push for creation of innovative gambling platforms.
Platform DAO.casino is an essentially different program, which honoured to implement a new infrastructure. The main competitive advantage of DAO casino is that participants don't necessarily have to trust each other. But at the same time operator is obliged to prove his honesty to the client.
Thanks to the protocol usage, operators are provided a wide access to games assortment, which they can choose for implementation in their casino, proving this way being trustworthy, for they work on the smart-contracts basis. Gamblers can combine roles within the platform, here are no restrictions.
Random generation deserves separate attention. Developers have set the target to receive PRNG (algorithm, which generates pseudorandom numbers) from blockchain networks only, without using third-party random suppliers or servers.
Nowadays the question of PRNG is solved for both sides — gambler and casino. The realized product gives event outcome within four seconds, which is a perfect result for Ethereum. Scale operations over multiplayer will be finished by the end of 2017.
Slot machine creators have an opportunity to build in any advantage percent, for it's not regulated by the platform at all. But if a game has low income level, sponsors simply won't provide it a bankroll. In other words, market will define everything.
Developers of the platform assure, that they won't create own online casino on the basis of their project, and will concentrate all resources on:
protocols development and promotion;
implementing other random algorithms;
developing separate software for front-end storage decentralization of the game software;
templates and library creation for maximal simplification of the process integration in casino.
Developers are interested in new gamblers using their product. Anyone who wants can test possibilities of the platform.

The first online casino, which offer their visitors an opportunity to make bets in bitcoin, appeared already in 2010. At the moment their number constantly increases. Most such projects use cryptocurrency in a form of money reception for gamblers. It's all about advantages of virtual money — maintaining anonymity, immediate transactions, etc.
Representatives of Dao casino see only pluses in it. Their main task is to create favorable atmosphere for every representative of the market. This way it will be possible to create more convenient and effective circumstances for work, than those, offered by the existing classical system.
Such projects are designed to modernize gambling industry and stimulate its evolution, opening a range of new opportunities. In the future these platforms will allow to eradicate any kind of fraud.
Blockchain is an intersectoral technology, possessing huge value in many spheres. Hayp's level constantly falls, but degree of importance will continue to increase.
Blockchain is a great tool for creating interaction productive systems, for it's an essentially new level of personal data privacy, and not just another way of data exchange. To the forefront comes not information itself, but structure, which can be created on its basis — crypto-economic system.
If the world gets rid of need in third parties, person and device will be able to cooperate their attempts and this way to open new opportunities to develop innovative models and markets.
DAO Casino Ico operates on principle of rewarding active participants of the market:
independent gambling software developers;
experts in the safety sphere;
auditor;
associate;
assistant of independent software promotion by means of recommendations (referral) etc.
Developers, who aren't really aware of Ethereum technologies, will need to be informed and devoted in all the details. Though for there's no need in serious profile knowledge for full work. The system provides specially developed work algorithms with templates and detailed instructions.
Nowadays the company works on signing contracts with a number of other Ethereum platforms, so that gamblers would have an opportunity to use only the best product. Also are developed innovative protocols with systems, which will be useful for decentralized bases in the gambling business.
DAO casino is a platform, which breaks down existing templates and takes gambling business to an essentially new level. Gamblers will no more need to waste time over thinking if they really need to refill the deposit. And from his side, operator won't have to prove his honesty, for him simply won't be allowed to deceive somebody.
Contact Online Casino Market in order to become one of the first people, firmly moving towards future and switching to new technologies. Specialists of the company provide free consultations and will be glad to answer all questions bothering you.
Contact us:
Check the information used to contact us carefully. It is necessary for your safety.
Fraudsters can use contacts that look like ours to scam customers. Therefore, we ask you to enter only the addresses that are indicated on our official website.
Be careful! Our team is not responsible for the activities of persons using similar contact details.
Do you have any questions?
Contact an expert