Acquiring New Clients with the Help of Free-to-Play Gaming from Online Casino Market
Gambling non-related people might think that free-to-play games are useless. Neither an online casino nor a client earn anything and just spend their valuable time on the upkeep and playing this social activity.
However, there is something much more prominent here rather than just money. A free-to-play game is probably the only chance for some people to try gambling at all, while for others, it is a slow transition to the real casino activities as time passes.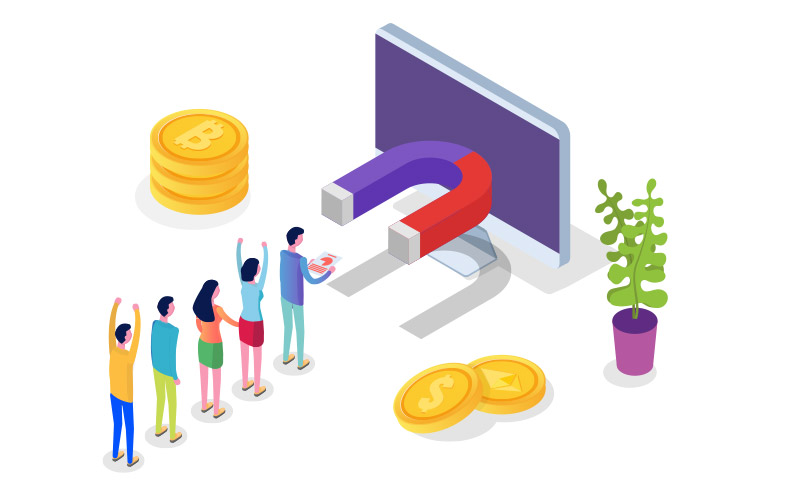 The specialists from Online Casino Market offer you to take a look at social games from another perspective, rather than just a pointless investment and time spending. In this guide, you will find out the importance of including this type of entertainment on your platform and what benefit you can receive from it.
While we are discussing this particular topic, do not hesitate to resort to our support team for any possible queries and order requests that you might be interested in.
A lot of people usually perceive gambling as a fearsome activity that they would never take up due to how complex it is. They recognise some casino rules as incomprehensible while the betting coefficients are simply baffling. The only look at a complicated odds list makes them question the necessity to access such resources as they are discouraged by such confusion that is present with gambling non-related people.
At the same time, the main fear is money. The inability to understand the rules makes people feel concerned a lot about their finances as they will easily lose them without knowing what they do while gambling. Social games blur this line and offer a unique experience for the casino visitors who are afraid to make real bets.
One of the most widely used channels is the mobile market. Different free-to-play games are available at the app store, giving these people the possibility to experience similar emotions and, probably, get ready to try real casino entertainment.
Surprisingly, free-to-play casino games became an insane source of profit due to affiliate marketing. Since the popularity of this entertainment has been keeping so high, and no money was needed to play them, advertisement became an integral part of this activity. In the final quarter of 2018, the social casino content had its gross revenue reach more than $5 billion.
There are actually a few crucial distinctions between social casino games and their real counterparts. A self-respected operator must be aware of them to utilise both sides of this aspect for his own benefit.
Players' approach. All people are different, and so are the gamblers. Some might try free-to-play casino games just because they are curious about the process. Others are just getting ready to start a long-term gambling career. At the same time, the real online casinos are usually visited to earn some money, to get the feeling of victory, or just to spend high-quality time and rewind after a long working day.
Operators' application. Another significant difference between the two types of casino games is the way operators use them. Real gambling activities are a primary means of making a profit. Social games work as a bait for players who seek to try this activity and soon be dragged to the real gambling entertainment to increase operators' revenue.
Analytics. The third crucial distinction for you to understand is the necessary data that is gathered from both gambling directions. While it is essential for operators to understand their revenue stream and return on investment for real casino games, social entertainment has a bit of a different approach. In this case, it is essential to perceive when you can make players conduct in-game transactions for getting a particular benefit. It is another vital income source alongside the advertisement, and each operator must clearly know the best time to push a player towards spending money even in a free-to-play game.
It is always beneficial to compare the two aspects of the same sphere perceiving whether there is room for improvement in either of them. Good to know that in the era of modern technologies, it is possible to collect any necessary data. Let us study the social aspect of gambling in particular: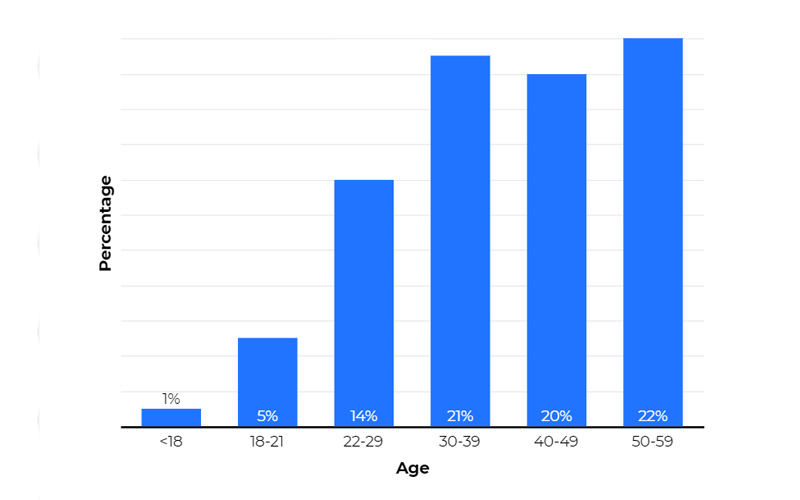 Moreover, it may seem a surprise to a lot of people, but women are more likely to play social games than men. On average, almost 54% of females, in comparison to only 46% of males participate in free-to-play games on a regular basis.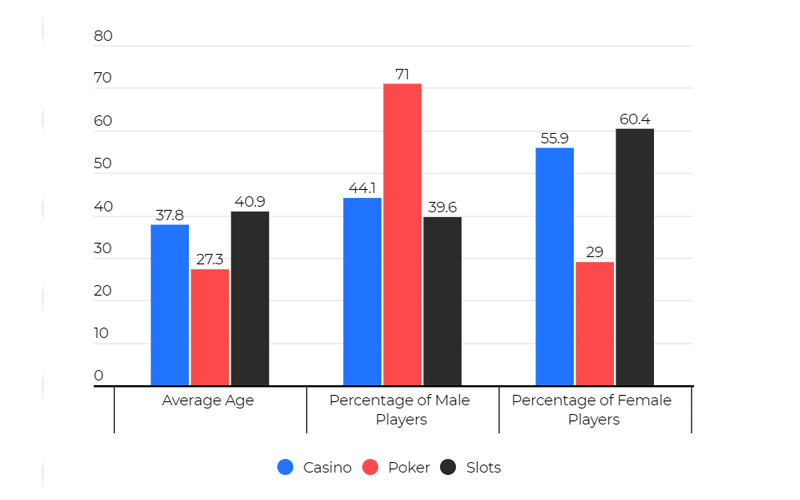 At the same time, even though women are more likely to play social gambling products, males are more often engaged in free poker games. Moreover, this casino activity has a much younger audience in comparison to other types.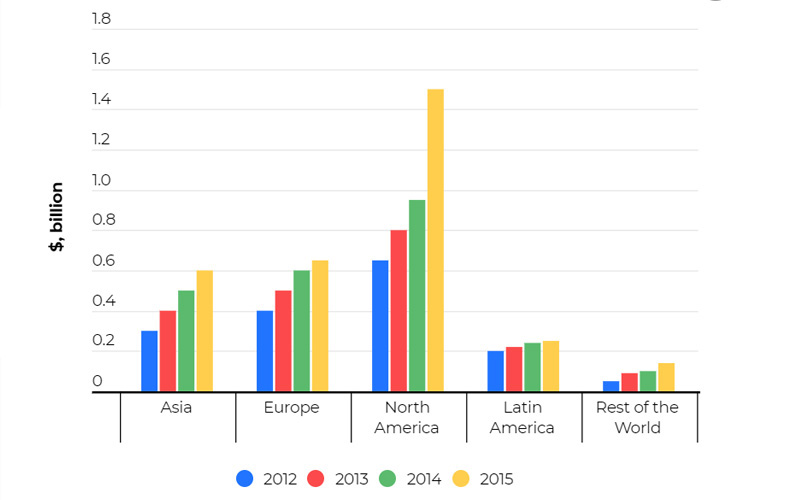 Such a huge difference in North America is most likely to be the heavy gambling restrictions that are imposed on the locals. Meanwhile, you can clearly notice constantly rising measures of social gaming activities in all regions around the world.
It underlines the importance of implementing free-to-play games alongside real gambling entertainment to receive maximum benefit from the sphere.
Not surprisingly, social gaming has a high conversion rate, providing the industry with more and more real gamblers. For example, when a person watches a game of football, there is a decent chance for him to stop halfway if no bets on this match were made. At the same time, free-to-play wagering is completely the same.
A player can place the in-game currency for a match outcome and will be waiting for the result. Eventually, this activity will encourage such gamers to start making real bets, since they are already familiar with the process and have probably won several times.
Apart from that, social games are also perfect database builders. Offering people similar activities that they have already tried but with a different approach (real money gambling) often gives positive results. Of course, some people still perceive such offers as intrusive spam.
Still, others are genuinely interested in and do not mind receiving new proposals that have something in common with the activity they have already been engaged in.
Eventually, statistics is impressive when it comes to conversion rates. According to independent studies, in the US, the percentage of social gamers that soon tried real gambling reaches 25%. In Europe, this measure is even higher, getting all the way up to 35%.
Considering that there are many more people playing free-to-play games than real gambling activities, in some countries, the number of casino players doubles with the help of social content.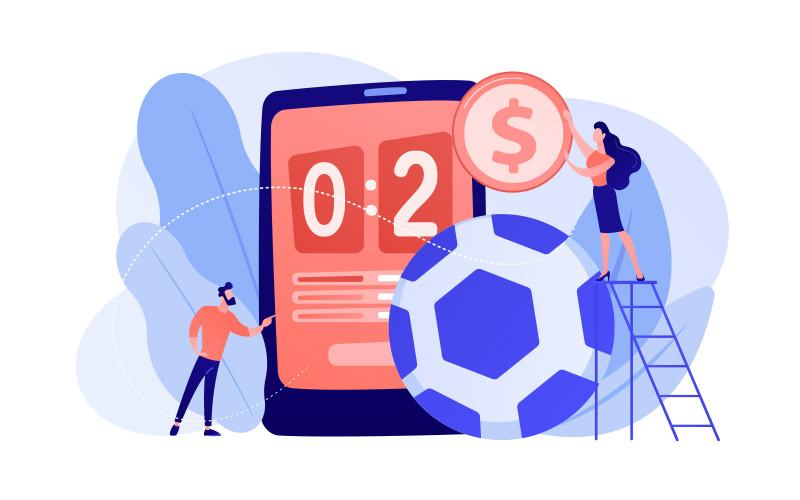 With the right approach, free-to-play games can become an excellent revenue boost. Some sports clubs work with the software provider for designing games based on a particular topic to increase brand awareness.
Online gambling platforms utilise social games as a great acquisition tool and another income source. Free-to-play games are used here as the next stair towards plunging into the world of gambling activities. As studies have already proven, people who play social games are far more likely to get enrolled in an online casino than those who are not engaged in this type of activity.
The betting industry also does not neglect to receive new clients from this source. First, such operators use social games as an introduction to wagering, odds explanation, and comprehensive betting in the end. After that, players are encouraged to start supporting their favourite teams in real life, converting social gamers into real bettors.
Every beginning operator dreams of professional help to ensure the project they are working on receives maximum support. That is why hardly any new casino owner thinks of free-to-play games as a useful acquisition method.
However, it can eventually bring you the first part of players that will start expanding your audience as you pay more attention to marketing.
With this in mind, Online Casino Market is ready to offer you professional assistance with social gaming integration.
Our experts will ensure that you receive a profound rundown on:
attracting the new audience with free-to-play games;
the key differences between social content and money-based games (besides finances);
a detailed statistical overview of the latest data collection;
the transition process from free-to-play games to online casino activities;
the way gambling operators receive benefits from social gaming.
If you are looking forward to receiving high-quality advice on this or any other issue, do not hesitate to reach the support team of our company. They will also eagerly offer you a complete turnkey online casino solution if you have ever considered such a service.
Also, the next time we are going to review CPA affiliate networks for online casinos and their peculiarities. Meanwhile, we are waiting for your orders!
Contacts:
Skype: slotsmarket
Telegram: @spinwin
e-mail: manager@oc-market.com
the feedback form.
Do you have any questions?
Contact an expert